"Leave Philadelphia ASAP": 76ers Fans Enraged As Ben Simmons Posts LA Picture
Published 09/06/2021, 11:22 AM EDT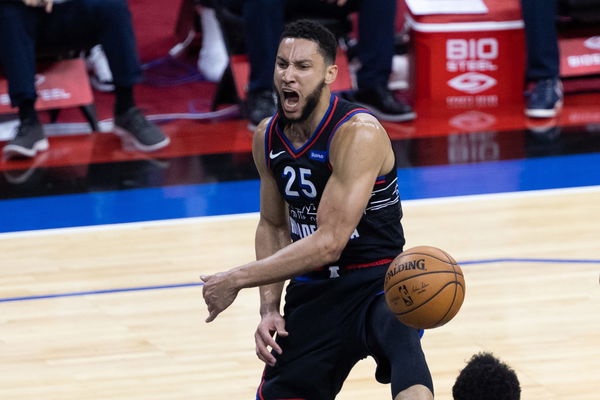 ---
---
The Ben Simmons trade saga has reached a stage of irritation and agony for the Philadelphia 76ers. Ben Simmons has infuriated loyal fans of the franchise consistently.
ADVERTISEMENT
Article continues below this ad
First it was by passing on a wide-open dunk, then by refusing to report for practice stating he no longer wants to be associated with this franchise. And now, he is posting pictures on social media of his car and his trip to Los Angeles, California.
The loyal fans of the 76ers franchise are confused about what they can do to ensure that Ben Simmons no longer plays for the 76ers.
ADVERTISEMENT
Article continues below this ad
Several frustrated fans have taken to social media against Ben Simmons. The fact annoyed them that he was on a trip instead of reporting for practice. Further, he did not even write a message or show a display of gratitude towards the fans and the city of Philadelphia. Therefore, it is increasingly becoming clear that there is no love lost between Simmons and the city of Philadelphia.
Fans take to Twitter to show disapproval of Ben Simmons
Ben Simmons has the balls to post endless car and gym pictures but is the only player on the team who can't make a simple post thanking the fans and city and saying they need to be better after the season ended

— NBA Slime (@TerryFranconia) September 5, 2021
Ben Simmons has clarified that he does not wish to return to the 76ers. However, there is a lot to be considered before he leaves the franchise for good: which other franchise can he play for with his skill set and how would the fans perceive this move.
Firstly, a move anywhere in the Eastern Conference would likely seem like a betrayal to the fans. Therefore, teams like the Golden State Warriors and the Portland Trail Blazers are front runners to sign Ben. Not just because of that, but these two teams also have the potential of returning the most preferred assets for the 76ers.
Analysis of options for trades
From the Trail Blazers, 76ers would expect to get the services of CJ McCollum, who is a steady offensive contributor, even from range. His career free throw percentage is a fantastic 82.6%, whereas Ben's free throw percentage is a low 59.7%.
McCollom brings everything that Ben lacked to the roster. However, he does not have Ben's defensive abilities. At least not of the level that would put him in the discussion of Defensive Player of the Year like Ben.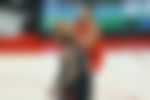 From the Golden State Warriors, the 76ers should look to get Andrew Wiggins along with one of the current first-round picks from this year's NBA Draft.
ADVERTISEMENT
Article continues below this ad
Wiggins is a former number 1 pick, just like Ben. Similarly, he has also performed below his expectations. Therefore, there seems to be a level of uncertainty around Wiggins' future in the Warriors. He would be the perfect trade option for the 76ers since he has a lot of years left to show his potential.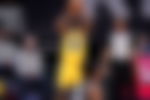 Moreover, the 76ers would also look to get Moses Moody in this process to replace Ben at the guard position since Wiggins is a forward. All of these moves are subject to salary matching requirements.
ADVERTISEMENT
Article continues below this ad
One thing that is for certain is that Ben Simmons will not again be seen in the Philadelphia jersey. So that should be a relief for the frustrated fans.