"LeBandWagon": Twitter Loses Its Cool As LeBron James Flips Known NFL Stand
Published 10/11/2021, 10:37 AM EDT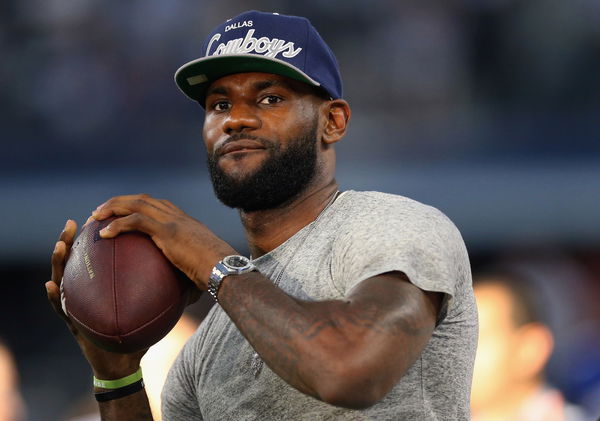 LeBron James has always been a Dallas Cowboys supporter. However, some sources recently saw him allegedly giving a standing ovation and cheering for their rivals, the Cleveland Browns. This stirred some mixed responses from the fans. Consequently, some of them claimed he was being disloyal.
ADVERTISEMENT
Article continues below this ad
While a reasonable explanation for the same could be that he is supporting his local team for his loyalty to his hometown as well. He could be there as a sign of support that even he takes part in communal activities and gives back to the place that made him who he is. Subsequently, this is how his fans perceived his support for the Browns.
LeBron at the Browns/Chargers game. 🔥

— Hoop Central (@TheHoopCentral) October 10, 2021
ADVERTISEMENT
Article continues below this ad
Twitter erupts as media spots LeBron James at the Browns game
LeBron now back on the Cleveland Browns bandwagon, at SoFi giving the go-ahead TD a standing ovation. I thought he grew up a Cowboys fan???

— Official𝔻ℝ𝔸𝕂𝔼(0-0) (@RussBrooksGoats) October 10, 2021
LeBandWagon. Thought he was a cowboys fan

— Vicente 🐂 (@V1cente6) October 10, 2021
He's going to see them lose

— Depressed Najee Harris fan⚫️🟡 (2-3) (@JimmyButtlerfan) October 10, 2021
What does this mean for LeBron?
LeBron should not bat an eye at those who criticize him for supporting his home team. It is a whole different discussion when the question is who LeBron thinks will win it all. However, considering his appreciation for the sport, he is not at all wrong in supporting the team that originated from his hometown Cleveland.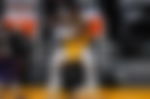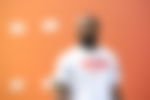 There is no question of criticizing LeBron for attending the Browns' game. Moreover, LeBron pushed for a trade back to Cleveland, especially to win them an NBA championship. Therefore, it is visible that Cleveland has a special place in LeBron's heart. However, he still supports the Dallas Cowboys in the NFL.
ADVERTISEMENT
Article continues below this ad
Earlier, he even admitted that he could have played in the NFL at a time in his career for the Dallas Cowboys. Nevertheless, he stuck to making his legacy in the NBA. However, do you think LeBron was wrong in attending a game between the Los Angeles Chargers and the Cleveland Browns? Let us know in the comments below.
ADVERTISEMENT
Article continues below this ad
Watch This Story: 5 Reasons Why Michael Jordan 96 Chicago Bulls Deserve to be Crowned Greatest Team of All Time