'LeBitcoin': Lakers Fans Go Berserk as Staples Center Set to Be Renamed After Crypto Company
Published 11/17/2021, 1:50 AM EST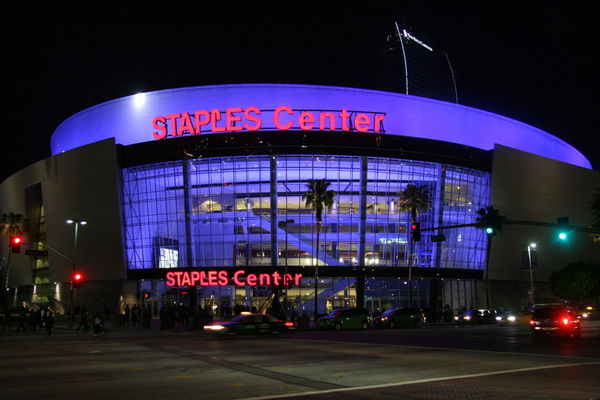 In ground-breaking news, the Lakers have just announced that the legendary Staples Center is getting renamed as Crypto.com Arena. Lakers fans have always associated the franchise with their iconic home turf, the Staples Center. Following the announcement, social media has now erupted as fans are finding it hard to believe this news.
After 22 years of iconic performances and sporting events, the Staples Center will now be known as Crypto.com Arena. While this name change deal does not wipe the history of this venue, fans will naturally have an emotional reaction to this.
This is how fans took to Twitter to express their opinions on the deal.
ADVERTISEMENT
Article continues below this ad
Staples Center – the iconic home of the Los Angeles Lakers and Clippers among others since 1999 – will have a new name beginning Dec. 25: https://t.co/lur8Hbuv0r Arena. It's believed to be the largest U.S. venue naming rights deal to date.

— Shams Charania (@ShamsCharania) November 17, 2021
Lakers fans react to massive name change deal of the Staples Center
This Staples center thing sounds like a fuckin onion headline lmao

— Rusty Buckets (@RustyBUCKETS321) November 17, 2021
it'll always be called Staples Center idc

— LakeShowYo (@LakeShowYo) November 17, 2021
that's probably how the OG lakers fans felt about it going from The Forum to Staples Center tho (Crypto awful name tho)

— Aneer (@AlwaysHxcked) November 17, 2021
Renaming the Staples Center is not gonna go over well. At all. Blasphemous.

— Anthony (@kaustic187) November 17, 2021
The only name name the Staples Center should do is calling it Kobe Bryant Arena. It's the house Kobe Built!

— #LakeShow Rudy (@LakeShowRudy) November 17, 2021
Crypto is ruining life as we fucking know it. Money is not real! Staples center is always staples center idgaf what y'all call it.

— sza's lost album (@breeashhh) November 17, 2021
Details of the deal and more
According to reports, Crypto.com agreed to pay $700 million for this 20-year naming rights deal. Staples paid $100 million for the naming rights to the arena in 1997, and then paid another $100 million in 2009. AEG purchased the rights in 2019 but delayed renaming the arena.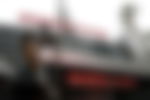 In recent months, Crypto.com has become the second cryptocurrency startup to secure a sports venue in the United States. In June, FTX agreed to pay $135 million to rename the American Airlines Arena in Miami to FTX Arena.
History of Staples Center: More than just the Lakers
Staples Center is a world-class sports and entertainment venue in Downtown Los Angeles, part of the stunning L.A. LIVE complex. The Staples Center was officially opened on October 17, 1999, with a concert by Bruce Springsteen & The E Street Band.
ADVERTISEMENT
Article continues below this ad
Staples Center has been home to four professional sports teams: the Los Angeles Lakers and Clippers of the NBA, the Los Angeles Kings of the NHL, and the Los Angeles Sparks of the WNBA. Now that will be three teams after the Clippers started building a new arena for themselves, at the beginning of this season.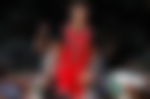 ADVERTISEMENT
Article continues below this ad
The Staples Center holds over 250 events each year, attracting over 4 million visitors. These events range from professional sports and boxing to the annual GRAMMY Awards, live music, and family performances.
Watch This Story: The Rock to John Cena: WWE Superstars Who Created Iconic Moments at Survivor Series Over The Years