LeBron James Comments on Iconic Last-Minute Shenanigans From Michael Jordan's 1993 NBA Finals
Published 09/19/2021, 11:46 AM EDT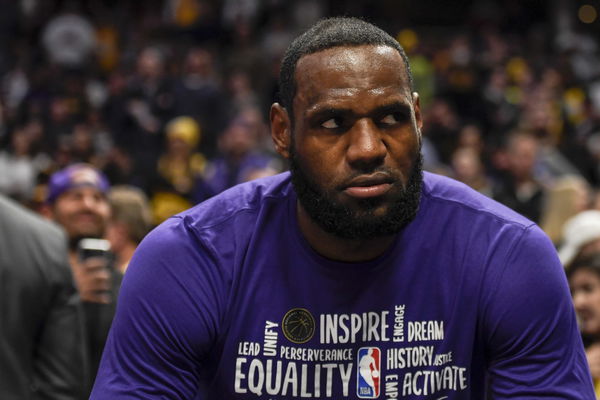 ---
---
LeBron James has yet again taken to social media to fight his personal battles with sly digs and comments. He has now seemingly taken a subtle jab at the Suns and 76ers legend, Charles Barkley. When an NBA Insider and social media sensation, Cuffs the Legend, tweeted about the 1993 NBA Finals, LeBron replied. And he did not hesitate in getting on the wagon of criticizing Barkley.
ADVERTISEMENT
Article continues below this ad
Considering that Barkley has always been open about his criticism of LeBron, James took this opportunity to remind him of some of his own mistakes.
But do you know what triggered the whole sequence of guys to start helping which ultimately ended in a Paxson Trey ball?????

— LeBron James (@KingJames) September 19, 2021
ADVERTISEMENT
Article continues below this ad
LeBron James knows that Barkley was one of his biggest critics in the past. And Barkley recently made a bold claim that it was media pressure that pushed LeBron to join the Heat. He made it seem like LeBron needs superstars on his team to yield results.
On 'The Dan Le Batard Show with Stugotz," Barkley talked about how James' failure to win a championship during his first tenure with the Cavs contributed to his signing with the Miami Heat.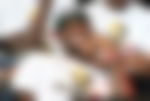 "Everybody feels the pressure," Barkley said. "That's why LeBron left Cleveland the first time."
"First of all, now you got social media so if you've got any of that, which I don't have, you're like, 'Oh you suck as a basketball player because you haven't won a championship,' and LeBron's one of the best ever to do it. So he went to Miami and ever since then, the guy's like, 'Hey man, these guys are gonna kill me on TV and radio if I don't win a championship, so I'm joining the other stars.'"
Therefore, this was an opportunity for LeBron to remind Charles about his own mistakes from the past. Cuff's response to LeBron's reply indeed confirms that LeBron was talking about Barkley.
What about the 1993 NBA Finals was LeBron James talking about?
In the 1993 NBA Finals, Charles Barkley's Phoenix Suns faced Michael Jordan's Chicago Bulls. Barkley had come off of an MVP season and Jordan had a point to prove. At game 6 of the finals, one minute left to play in the fourth quarter, Bulls were down by 4.
ADVERTISEMENT
Article continues below this ad
After letting Michael reach the basket for a quick score, Suns faltered to a shot clock violation in their ultimate play. Being down 2 points, the Bulls called a time out. Coming back from the timeout, Barkley shared a few words with Scottie Pippen.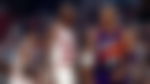 Watch This Story
Barkley was notoriously famous for his trash talking. And in game 5 of the same series, Barkley told Pippen "You can't guard me". That incident combined with the words of Barkley before the last play brought something else out of Pippen. After Barkley failed on an attempted steal and left the lane wide open for Pippen to drive. And well, the rest is history.
ADVERTISEMENT
Article continues below this ad
So, was this tweet a means for LeBron to remind Barkley about karma? It seems so.