LeBron James' Liverpool in Soccer vs Michael Jordan's 23XI in NASCAR: Which GOAT Has a Better Investment?
Published 10/12/2021, 2:30 PM EDT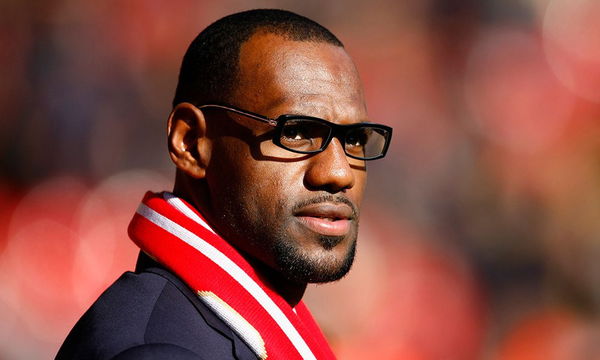 ---
---
LeBron James and Michael Jordan are arguably two of the biggest superstars the NBA has ever seen. While many players generally have quite lives off the court, LeBron and Jordan are in the other spectrum as they are among the busiest off the court.
ADVERTISEMENT
Article continues below this ad
Be it investing in outlets like Blaze Pizza or in MJ's case investing in an NBA team, the duo's portfolio as an investor is vast. James might not own a team like MJ, but he is a minority investor in one of the biggest teams in England in Liverpool FC.
Jordan, on the other hand, has expanded his foray to another sport, NASCAR. Forming the 23XI Racing company with driver Denny Hamlin, Jordan has become a majority owner of the team and will expect his team to be successful within a couple of years.
ADVERTISEMENT
Article continues below this ad
LeBron James' ownership of Liverpool FC
LeBron James is one of the smartest players in the league and is an incredible all-round player. His IQ not only has worked on the court but is on display off the court as well. Investing in some companies that will reap him benefits in the long run, it is easy to see why LeBron is already a billionaire.
One of his smartest decisions, though came up with Liverpool FC. Back in 2010 when Liverpool's net worth was nearly $447 million, American giants Fenway Sports Group bought the legendary club. In this sale, LeBron invested $6.5 million and became a minority stake holder owning about 2% of the club.
Ever since LeBron became a minority stake holder, Liverpool have re-established themselves as an European giant. Although the initial years were a bit tough, under some impressive management, the Merseyside team have become a power-house in English.
Thanks to Premier League's hefty television deal and Liverpool winning the Champions League and the Premier League, the club's net value has ballooned significantly. According to Forbes, the club is worth $4.1 billion as of 2021.
This means that LeBron James' investment of $6.5 million is now worth nearly $80 million. With football on the rise and Liverpool continuing to dominate, it won't be a surprise if this value doubles in the near future.
Michael Jordan's ownership of 23XI racing
Michael Jordan might be known for his love for basketball and golf, but eagle eyed fans might have noticed another sport that entices the former 6-time NBA champion, motor-sport. While many claim that the Charlotte Hornets were Jordan's first owned team, MJ had a super bike motorcycle team known as 'Michael Jordan motor sports.'
The super bike team did not have much success in their 10 year tenure failing to make waves in the sport. This time Jordan is trying his hand in another motor sport, NASCAR. The 23XI team is owned by MJ and 27-year-old driver Denny Hamlin.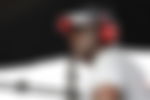 Featuring a promising driver in Bubba Wallace, 23XI racing has some serious potential to flourish in the sport. Jordan certainly has learnt some lessons from his time as a super bike team owner as this time they have formed a partnership with a trusted company like Toyota who will help them with the engine and provide technical assistance.
Jordan's new racing team has only just started but has already bagged their first win. Given the trajectory they are headed in their valuation of $150 million is likely going to increase in the near future.
ADVERTISEMENT
Article continues below this ad
Which investment is better?
LeBron James and Michael Jordan, over the years, have made some huge waves in the market with their investments. But the approach from the two has been very different. While Jordan has splashed the cash on big name projects, these are usually risky.
Watch This Story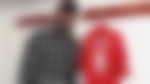 ADVERTISEMENT
Article continues below this ad
In case of LeBron James, the strategy has been to invest in safer bets. In terms of 23XI racing and Liverpool, the English football club is headed to an astronomical growth because of the sport's popularity.
Given how the value has only increased over the last few years, James' investment seems to be the wiser move. But Jordan's move might pay dividends if his team becomes one of the most successful teams in NASCAR. Whom according to you made the better investment?