LeBron James Once Mocked a Journalist for Asking About Trae Young's Decision to Make It to the NBA: "That's Like Saying Am I Waking Up This Morning"
Published 01/30/2022, 1:03 PM EST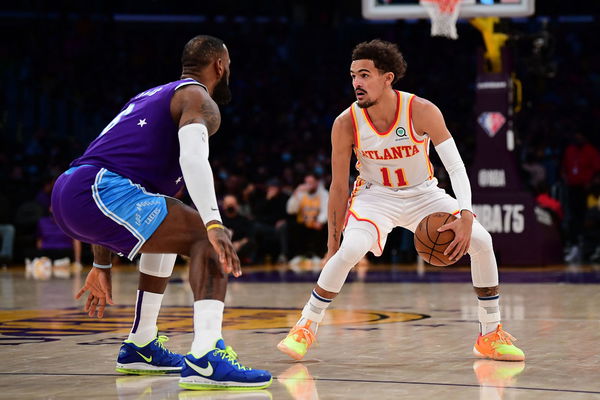 Before Trae Young joined the NBA, a reporter asked LeBron James what he thought about Young's decision to make it as a pro. The epitome of professional basketball in the country is the NBA. LeBron James who was already impressed with Trae Young and saw his potential said he felt it was obvious he'll make it as a pro. Ahead of a game against the Thunder, LeBron James spoke to the media during practice. A reporter asked him what he felt about Trae Young's decision to pursue professional basketball straight out of high school.
ADVERTISEMENT
Article continues below this ad
LeBron poked some fun and said, "What decision? That ain't no decision. It's like saying am I gonna wake up this morning…brushing my teeth? He better go pro."
ADVERTISEMENT
Article continues below this ad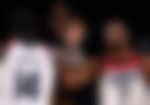 LeBron saw the tremendous potential in Trae and already felt it was an eventuality that Young will make it to the NBA. And a few years later now, Young joins LeBron James as an All-Star starter.
LeBron and Young might join forces as All-Star starters
ADVERTISEMENT
Article continues below this ad
This upcoming All-star weekend is a combination of veteran and new talent of the NBA. From LeBron James to Andrew Wiggins, the range of talent that fans will witness at the same time on the floor will be exceptional. LeBron James is leading the All-Star team in votes for a record-equaling ninth time this season. He will face against Kevin Durant's East who's coming back looking for redemption. Either of them will select Young in the draft, so we may see the duo in the same team this season.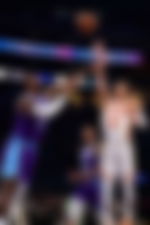 What does this mean for LeBron James and Trae Young?
ADVERTISEMENT
Article continues below this ad
LeBron is currently resting and not playing against the former Eastern Conference finalists, Hawks. Fans were looking forward to his presence on the floor against Trae Young. Young earned his second start this season in an All-Star game. It's pertinent to recall that only a few years ago, LeBron was joking around about if Trae Young would join the league. The answer was obvious in his head. Trae Young is already on the trajectory to become an NBA legend by the end of his career.
Watch This Story: Latest Lakers Trade Rumors: Whom will LeBron James trade for before the deadline?