LeBron James Opens Up About his Fit Alongside Russell Westbrook
Published 09/28/2021, 3:42 PM EDT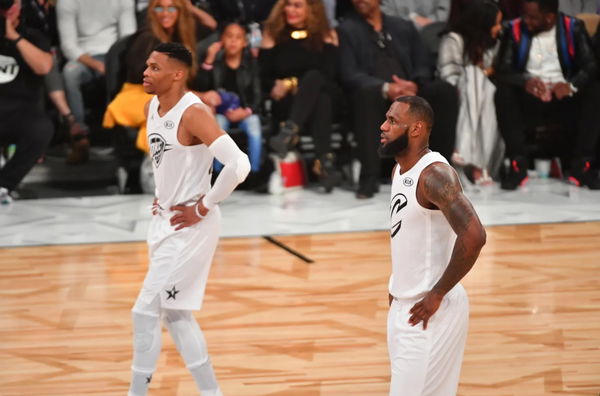 ---
---
Watching the duo of Russell Westbrook and LeBron James in action is something that the Lakers fans are looking forward to the most. Recently, LeBron James and Anthony Davis helped add Westbrook to the roster for his dynamic nature and elite playmaking.
ADVERTISEMENT
Article continues below this ad
Many people believed that while Westbrook is a great player, he might need to change his style if he wants to fit with the Lakers. However, now it seems they do not need him to change his game in any way to fit the system of the Lakers.
LeBron James has recently indicated that it will be the responsibility of the franchise to accommodate Russell's style of play. In his press conference interview on Media Day, James made some bold claims about Westbrook. The veteran player indicated that Russell was the missing piece in their roster last season.
ADVERTISEMENT
Article continues below this ad
LeBron James on what he looks forward to most while playing with Westbrook
A reporter asked LeBron James about the role will Russell play in the coming season for their championship ambitions, among other things.
James said, "As far as Russ, we need Russ to be Russ. Don't need Russ to change for anybody, that's why we got him. It's our job to help him feel comfortable in our system, and he's going to be as dynamic as he has always been. So I look forward to that."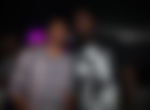 James highlighted that it will be the franchise's responsibility to make Russell feel comfortable with their style of play. And Westbrooks's comfort evidently lies with maximum ball possession. So does this mean Russell will be the primary playmaker of this team next season?
Will LeBron James step down as the leader on the court and let Russell control playmaking? That depends on the type of chemistry that LeBron shares with Russell.
Russell Westbrook's chemistry with LeBron
ADVERTISEMENT
Article continues below this ad
LeBron James and Russell Westbrook have faced each other several times on the court. Further, they have shared a friendly relationship since before Westbrook's MVP days. LeBron even joked about Westbrook's selection in the All-Star selection back when he was in Cleveland.
What this shows is they know each other's style of play and have both admitted they will not be selfish with the ball. So if organizational goals are above personal goals for both these legends, what can stop them from making a championship run?
Watch This Story
ADVERTISEMENT
Article continues below this ad
Watch This Story: Kobe Bryants Best Lakers Teammates Featuring Shaquille O'Neal and Pau Gasol