"LeBron Would ANNIHILATE MJ 1-on-1": Was LeBron James' Peak Greater Than Michael Jordan's?
Published 09/18/2021, 12:30 PM EDT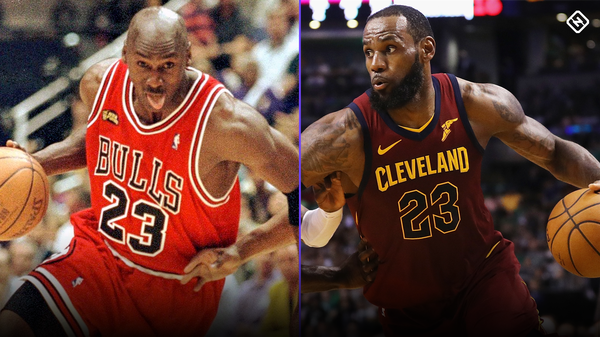 ---
---
The never-ending debate of who is the greatest basketball player of all time has several key aspects that remain unanswered. Simply because LeBron James and Michael Jordan did not play in the same era, those aspects will most likely never be conclusively answered. Yet we can make some very strong assertions for either of them based on their strengths and weaknesses.
ADVERTISEMENT
Article continues below this ad
For example, Jordan's dominance was not sourced from his build, but his athleticism, consistency, and confidence. LeBron's X factor, on the other hand, is his build above his athleticism. He mostly powers his way into the painted area by force more than ball-handling or skill.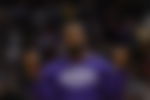 Putting them on opposing teams will show how they are as teammates and individual players as well. However, a one-on-one match-up would differ greatly from that. And several fan-based handles on Twitter would agree with the assertion that LeBron James would dominate that match-up. And say "LeBron would annihilate MJ 1 on 1."
ADVERTISEMENT
Article continues below this ad
LeBron James was 6'9 280lb at his peak in Miami.

Michael Jordan was 6'5.5" 178lb in his physical peak.

LeBron would ANNIHILATE MJ 1 on 1 and it's not even close. pic.twitter.com/cVClfq1HUY

— Ballsack Sports ® (@BallsackSports) September 17, 2021
One on one match-up between LeBron James and Michael Jordan
One on One involves a lot less limited number of skills. It does not involve acts like passing IQ, Rebounding, Playmaking vision, and working with a screen to pick and roll. Instead, it involves a much more intense defense and the patience to wait for a slip-up from that defense. Since a defender is not worried about the ball-handler passing the ball, his defense is much more aggressive.
Therefore, when it comes to sheer build and brute force, LeBron James' physicality will be much more beneficial for him in a one-on-one matchup. Moreover, considering the era difference, the number of shots LeBron would take and possibly make from beyond the arc will be much higher compared to Michael.
Considering that there is a 4-inch height difference, that match-up will most likely see LeBron winning by a margin.
ADVERTISEMENT
Article continues below this ad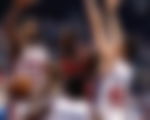 However, basketball is not a one-on-one sport. If one on one matchups decided who's a better basketball player, Michael Beasley is better than LeBron James.
Watch This Story
Nevertheless, we are also ignoring the fact that Michael Jordan has played against and defeated most of the extremely defensive teams in the league's history, including the Pistons who had notoriously aggressive defenders in Dennis Rodman and Isiah Thomas.
ADVERTISEMENT
Article continues below this ad
The eyes might show you that LeBron is built bigger than Jordan so he will dominate. But the actual game could see everyone as surprised as when the Cavaliers came back from a 3-1 deficit in the 2016 NBA Finals.