Mavericks' Owner Describes the Crazy Draft Night Trade to Acquire Luka Doncic
Published 12/17/2020, 7:46 AM CST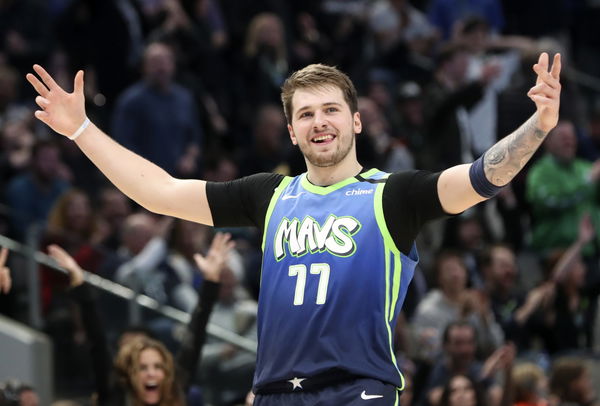 ---
---
Luka Doncic has been a real game changer for the Dallas Mavericks. The 21-year-old Slovenian is a generational talent, and by the looks of it, he might be on his way to break multiple records.
ADVERTISEMENT
Article continues below this ad
Mavs owner Mark Cuban recently had an interaction with NBA insider Scoop B. When asked whether he knew Luka would be this good, Cuban said, "We didn't know Luka will be this good, this soon. We thought he can get there but not in his first three years right."
He then described how the Mavs brought in Doncic. "We had the fifth pick, and we hoped that Luka would fall that far, but it was unlikely with all that triangulation."
ADVERTISEMENT
Article continues below this ad
"We kept on trying to trade up whether it was first, second or third and didn't know whether he will get to fourth or not. So we just started talking trades.
"Once we heard that Atlanta like Trae Young the best, then it just came down to whether can we work out a deal with Trae Young because we kinda had a feel who was going to be picked at four. And we were able to work out a deal, and it worked out great Atlanta, Trey Young's a star, and it worked out great for us."
In the trade between the Hawks and the Mavs, the Hawks got the fifth pick in Trae Young and a 2019 first-round pick in 2019, who turned out be Cam Reddish. Young has been one of the best scorers in the NBA, while Reddish has shown bursts of his potential.
Mavs on the other hand got Doncic, who is now a favorite in the next season's MVP race.
Will Mavericks' Luka Doncic become the MVP for the 2020-21 season?
Doncic is arguably the best young player in the NBA. Last season, he averaged 28.8 points, 8.8 assists, and 9.4 rebounds per game. That stat line would have been enough to win an MVP award five years ago.
Luka might only be 21-years old, but has been playing elite level basketball for six years now. He started as a 16-year-old with Real Madrid and became the youngest MVP in EuroLeague's history in 2018.
At the start of the 2020-21 season, the Mavs will be without their other star, Kristaps Porzingis. The absence of Porzingis might be an enormous blow for them, but they will be confident that Doncic can save the day.
ADVERTISEMENT
Article continues below this ad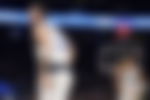 In the playoffs against the Los Angeles Clippers, the Slovenian averaged 31 points, 8.7 assists, and 9.8 rebounds in six games. Without Porzingis, Luka carried the Mavs to two victories in the series.
In a busy off-season, the Mavs have become stronger and the addition of Josh Richardson will be helpful for Doncic, especially in the defense. Doncic is already a great playmaker and a scorer. With the way his output has increased in these two years, it is scary to imagine what Luka might average this season.
ADVERTISEMENT
Article continues below this ad
Considering the growth he has shown in the two years, we might see monstrous numbers by Doncic this season. He surely can be the MVP for the upcoming 2020-21 season.