"M*****f**kers Better Come Play": DeMar DeRozan Recalls the Time He Faced Kobe Bryant in Drew League
Published 08/23/2021, 9:41 AM EDT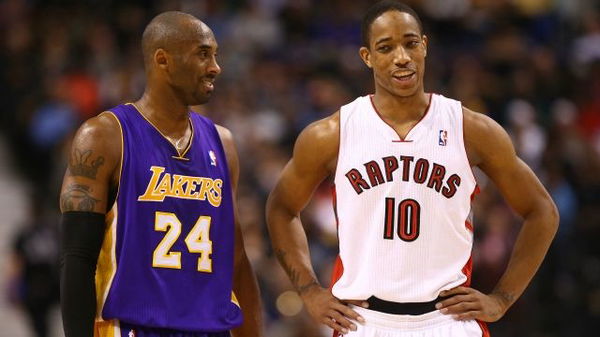 ---
---
A few days ago, we celebrated the 10-year anniversary of a classic Drew League game. This game saw James Harden lead in scoring, yet Kobe Bryant stole the highlight of the game. He dropped the game-winner while Harden was guarding him. That game has gone down in history to show how impactful Kobe was even when he wasn't numerically the best player on the court.
ADVERTISEMENT
Article continues below this ad
However, few people know that even Chicago Bulls guard DeMar DeRozan played this game. On the occasion of his would have been 43rd birthday, DeMar DeRozan recalled his time with Kobe Bryant in the Drew League.

DeMar DeRozan recalls the time he faced Kobe Bryant in the Drew League
ADVERTISEMENT
Article continues below this ad
In an interview with Gilbert Arenas on the Fubo's No Chill Podcast, DeMar DeRozan was reminiscing his game against Kobe Bryant. He was a member of James Harden's team and recalls them arguing over who will guard Kobe. However, Kobe Bryant appreciated DeRozan's game and especially loved his vertical. Kobe described it to Chris Young by saying, "That Mfers Sh** go to the penthouse." 
DeRozan fondly remembers this game. He describes his experience that day. He said "I think it was like a last-minute call getting guys together because it was like a random day. Saying Kobe wanted to hoop. So all the guys that was in LA for some reason I think we all just got a call saying we're gonna play today Kobe gonna come play." Clearly showing how much influence Kobe Bryant had over the basketball community in LA. When Kobe wanted to play, almost the entire LA will play or watch.
ADVERTISEMENT
Article continues below this ad
"So Kobe come. Everybody going crazy I'm telling you it was thousands of people even waiting outside that couldn't get in. And um I just remember us going out there playing and.. and him walking on the floor saying um he said something crazy." The size of the crowd willing to watch a pickup game for Kobe overwhelmed DeRozan. Being a second-year player for Toronto in the league in 2011, DeRozan was getting his preliminary experience of the trash-talking that he is about to face in the NBA. Somehow, the trash-talking got to him. He claims he played even harder because of it.
Kobe's mentality on the court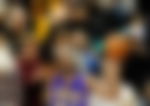 "He always be talking sh*t crazy on it he said something, but he was like man y'all M****f**kers better come play …come play. So everybody came like we put out their hoop . James, me like we were just going at it" 
ADVERTISEMENT
Article continues below this ad
"I remember a lot of us saying we was going to take turns and guarding him. And you could just tell he was i don't know if he's stretched in the car on the way there. Because he just walked on the court, he didn't do nothing, like got straight to it." In a way, DeRozan explained how Kobe's body and mentality were constantly and consistently prepared for the court. It was almost like basketball ran in Kobe's blood. Indeed, a legend of the game.