Miami Heat Set to Become Stronger with Good News on Victor Oladipo
Published 08/20/2021, 5:03 PM EDT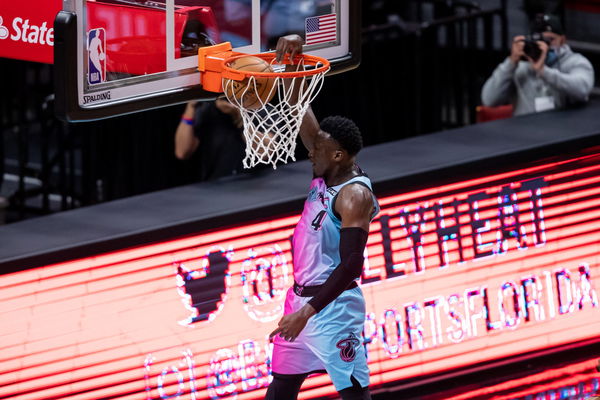 ---
---
A few weeks ago, Victor Oladipo and Miami Heat agreed on a deal that would keep him with the team. He will recover over the year and will move on to the free agency once he feels healthier. As per recent updates, Oladipo is recovering fast and might be cleared by November.
ADVERTISEMENT
Article continues below this ad
The Heat brought Oladipo onboard last season following a Houston Rockets trade. However, following an unfortunate set of events, he ended up playing only four games for the team. This May, he underwent surgery for his right quadriceps tendon, and will not be ready to play as the season begins.
Oladipo will eye 2022 free agency to return to the market and sign a big contract once he's fully healthy. Miami will retain Oladipo's Bird Rights, allowing them to find the means to sign him again next offseason. https://t.co/IRPUndKXgj

— Shams Charania (@ShamsCharania) August 4, 2021
ADVERTISEMENT
Article continues below this ad
Oladipo has been prone to injuries, having played nine games for Indiana Pacers and 20 for the Rockets. While he is a pleasant addition to the team, as he can play both defense and offense, his potential remains restricted due to back-to-back health issues. As he recovers, both fans and the Heat might get a better idea of what the 29-year-old guard is capable of.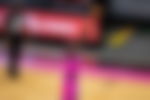 Will Victor Oladipo be back on the court with the Heat soon?
In a recent ESPN report, Dr Jonathon Glashow spoke about Oladipo, and how his recovery might pan out. The doctor has repaired his quad tendon a bit differently, especially as it was not "really hooked up". " It was torn, and I reattached it," he explained. "I was amazed he was playing with what he had. I'm very optimistic that I could clear him in six months, by November". 
The doctor remained confident that Oladipo would play well again, assuring that the surgery went well and the NBA star is healing well. "I'm confident he'll play next year". 
ADVERTISEMENT
Article continues below this ad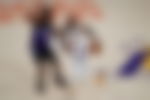 Can Oladipo's peak game in the NBA return?
With a 17.5 PPG average in his career, Oladipo has been one of the NBA's finest two-way players. His best work has been with the Indiana Pacers, which was disrupted following his 2019 knee injury. Despite the unexpected onslaught of injuries and hurdles after that, Oladipo will remain a valuable asset to any team, maybe even as a veteran.
ADVERTISEMENT
Article continues below this ad
He is a two-time All-Star and was the KIA Most Improved Players for the NBA 2017-18 season. Last season, he scored 12 points per game, while shooting 37.2% from the three-point range. Starting out as a first-round pick in 2013, Oladipo has time to recover, hopefully being able to contribute well over four games this season.