Michael Jordan and Billionaire Mark Cuban's 2015 Investment Yielding $8 Billion in Dividends Adding to Their Massive Net Worth
Published 02/07/2022, 10:28 AM EST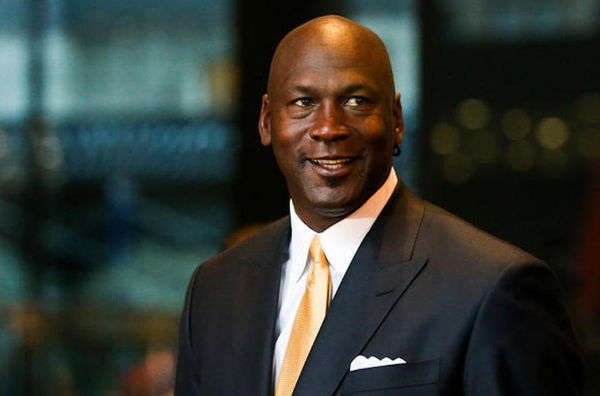 Michael Jordan had an incredible NBA career, in which he won six championships with the Chicago Bulls. Jordan was the most marketable athlete at that time in the NBA and had some of the biggest endorsement deals. However, even after his retirement, he had an eye for business and investments, and that has made him the first athlete billionaire.
'His Airness' has a diverse portfolio when it comes to investments. Some of his investments are Muzik (Headphones), Gigster (Tech), aXiomatic (eSports), Cincoro (Tequila), a car dealership, Cornerstone Restaurant Group, Sportradar, among others. While almost all his investments have reaped benefits, one of them stands out for making billions for him: Sportradar.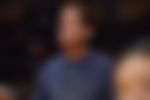 ADVERTISEMENT
Article continues below this ad
However, Jordan wasn't the only one investing in the sports data company. Dallas Mavericks owner Mark Cuban was also among the investors.
WATCH THIS STORY: How Michael Jordan Earns And Spends His Billions
Michael Jordan and Mark Cuban's investment in Sportradar
MJ and Mark Cuban, both invested in the sports data company back in 2015. The two were part of the funding that happened in 2015 for around $44 million. After five years of their investment in Sportradar, the company was valued at $2.5 billion in 2020.
6) Outside of the Hornets, Michael Jordan has worked hard to diversify his investment portfolio.

In 2015, Michael Jordan and Mark Cuban participated in a $44M funding round for sports data company Sportradar – which is currently valued at $2.5 billion.

— Joe Pompliano (@JoePompliano) August 26, 2020
"Sportradar is well-positioned to be a global force in the sports data business," Mark Cuban told TechCrunch in 2015. "Their data scientists are amazing."
These were already huge returns for both Jordan and Cuban. However, the company continued to grow rapidly. Last year, Sportradar opened its IPO at an $8 billion valuation.
Sportradar went public at $8 billion in 2021 with Michael Jordan ringing the opening bell
The sports betting and data firm made its Wall Street debut last year in September. Jordan was in the presence and rang the opening bell for Sportradar.
Sportradar made its listings with shares selling between $25 to $28. It raised around $513 million when the market closed. The company was at $8 billion, but its valuation dropped to $7.4 billion. Regardless, MJ and Cuban would surely make a lot of money.
Sportradar and NBA sign reported $1 billion data deal in 2021
ADVERTISEMENT
Article continues below this ad
Last year, NBA and Sportradar inked an eight-year deal for the distribution of data and live match video to betting operators. However, the deal hasn't started and will kick off from the 2023/24 season. The deal covers the NBA, WNBA, and NBA G League.
The @NBA and @Sportradar announce expanded partnership aimed at growing U.S. operations, increasing international footprint and driving fan engagement beginning in 2023-24 NBA season.

NBA takes an equity stake in Sportradar as part of deal valued at over $1 billion, per source.

— David Payne Purdum (@DavidPurdum) November 17, 2021
ADVERTISEMENT
Article continues below this ad
According to Sportico, the deal between NBA and Sportradar is worth $1 billion. NBA will also grab a 3% stake in the firm after the long-term agreement. Sportradar also has an agreement in place with the NHL, and now they're in partnership with two of the biggest leagues in the world. Jordan and Cuban surely stand to make a lot of money in the coming future.