Michael Jordan Torched This Team In 1998 using Pure Skill
Published 10/01/2021, 6:30 PM EDT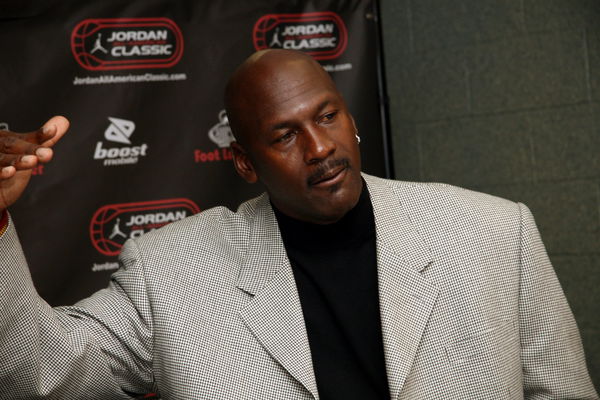 ---
---
A lot of NBA players are cocky and can trash-talk their way to victories as well. But if there was anyone who could almost always back his cocky behavior with exceptional results, it was Michael Jordan. Just like the rest of his Hall of Fame career, during the 1998 NBA playoffs, which was Jordan's final season with the Chicago Bulls, he came across an unexpected opponent. The New Jersey Nets weren't always the best then, and the one time that they somehow landed up in the playoffs, Jordan was waiting to toast them.
ADVERTISEMENT
Article continues below this ad
The Chicago Bulls, of course, were the top-seeded team in the Eastern Conference. On the other hand, the Ney Jersey Nets barely made it to the postseason as the eighth-seeded team. The Bulls were en route to their second three-peat and were the obvious favorites to dust off this series in three games.
Although most would agree that Game 1 didn't go as expected because the Nets really gave the Chicago Bulls a run for their money. They had to go overtime to defeat them. Then came Game 2, which Chicago, again, won, but only by 5 points. However, Jordan completely destroyed the Nets in Game 3 to sweep the series. Jordan's performance in that game three was a sight to behold.
ADVERTISEMENT
Article continues below this ad The New Jersey Nets deserve credit for putting up a fight against Michael Jordan
ADVERTISEMENT
Article continues below this ad
The head coach for the Jersey Nets at the time was John Calipari. In his brief stint from 1996 to 99, Calipari faced many ups and downs. However, his inability to improve the franchise and make them a playoff team is what got him eventually fired after his third season with them.
The Nets may have only made it to the postseason once under his tutelage, but giving a championship-caliber team that has MJ on it, a tough time, has to be an achievement in itself. Of course, if it wasn't for Jordan's unmatched talent, the result could have been different.
Watch This Story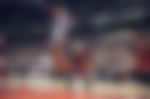 After this series, Jordan and Co. met the Charlotte Hornets, who they defeated in five games. Then came the Indiana Pacers who took the Bulls to 7 games before being eliminated. Finally, the Bulls had to face the Utah Jazz for the second time in the NBA Finals, only to complete another three-peat and Jordan ended up with six NBA championships on his resume. What a run!
ADVERTISEMENT
Article continues below this ad
WATCH THIS STORY: Michael Jordan and Charlotte Hornets, LeBron James and Liverpool FC, & Other NBA Players Who Own a Stake in Sports Franchises