Bucks Guard Once Backed Giannis Antetokounmpo For The Greatest Block Of All Time; Over LeBron James' 2016 NBA Finals Block
Published 02/09/2022, 6:30 AM EST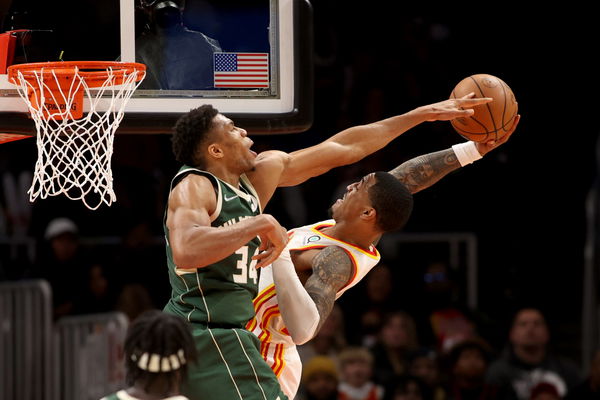 With game 4 of the NBA Finals underway in 2021, Giannis Antetokounmpo showed an impressive block that blew everyone's mind. Thanks to him, the Milwaukee Bucks were saved from being swept aside by the Phoenix Suns. He made a crucial block against Deandre Ayton in the final minutes of the fourth quarter. In addition, what made this block more special was when he got compared with LeBron James' block, which was back in 2016.
ADVERTISEMENT
Article continues below this ad
It was Milwaukee Bucks' guard, Pat Connaughton, who noted that the block was "the best block of all time." 
ADVERTISEMENT
Article continues below this ad
Watch This Story: NBA Players Taller than Lakers Giant Shaquille O'Neal
Although Antetokounmpo's efforts helped the Bucks not tie the game, comparing it to James' block might be a bit extreme.
The chase-down rejection of Andre Iguodala by LeBron James in Game 7 of the 2016 NBA Finals was a great moment for him. In addition to this, if we unfold the history of the great block in the NBA, we can find many more of them.
The Bucks' guard Pat Connaughton compared Antetokounmpo to LeBron James' Block
Devin Booker attempted to throw a lob to Ayton in the game, resulting in a possible alley-oop dunk for Phoenix. Thus, with minutes left to play, they could have tied the game. Out of nowhere, Antetokounmpo came up with an incredible block to secure a 109-103 victory for his team.
ADVERTISEMENT
Article continues below this ad
The Bucks guard said, "It's, in my opinion, the best block of all time. Obviously, we are a little biased and you can talk about the LeBron block as well. But, as far as a block where… he (Giannis) was covering the pick and roll, he had to judge where the pass was, where Ayton was catching it and trying to dunk it… It's about as impressive as you can get."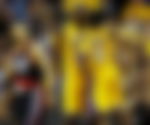 ADVERTISEMENT
Article continues below this ad
There's no doubt that Antetokounmpo's block was outstanding in that game. He has always been inspired by James' play, too. To be compared to James' performance is a great honor. Every team member strives to perform at their best. Consequently, Antetokounmpo has shown pretty good results in that area. 
Let us know what you think about Connaughton's comment, and do you think he was better than James' block?