'Most Important Thing That Happened in My Career': JJ Redick on LeBron James' Miami Heat Super Team
Published 10/14/2021, 10:30 AM EDT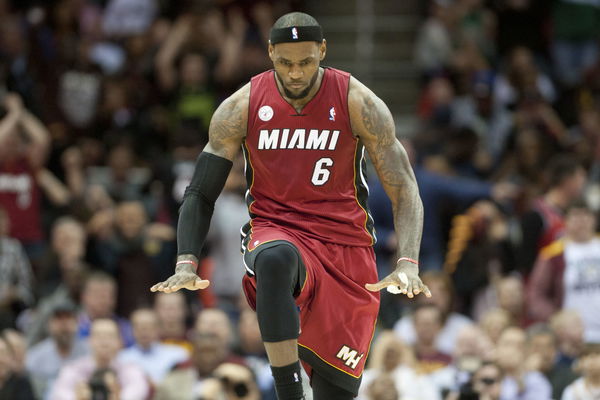 ---
---
LeBron James has accomplished many things in the NBA. From player respect to almost every offensive record in the playoffs, LeBron has got everything. So much that some former players consider some of his decisions or plays to be the most important events in their career.
ADVERTISEMENT
Article continues below this ad
Like LeBron James almost single-handedly led his team in the 2016 Championship victory. Which was arguably the highlights in the careers of players like Kevin Love, Kyrie Irving, and JR Smith. So it isn't surprising that JJ Redick, a former Magic and Clippers star, said that one of LeBron's decisions was the most important thing that happened in his career.
Redick felt that in terms of player empowerment, this trade decision led by LeBron James was the most important thing he witnessed in his career. When he was conducting Gabrielle Union's interview on his show, this is what he told her.
ADVERTISEMENT
Article continues below this ad
JJ Redick on the importance of LeBron James' first super team
While interviewing Gabrielle Union on his YouTube show, Redick spoke about what the 2012 Miami Heat team signified. Therefore when he was talking about the super teams prior to the Heat in the interview, he said, "We have talked about this a few times on the show. Most recently, for a few minutes with Blake Griffin. He brought up the 08 Celtics team. You just mentioned that there were many super teams prior to the Heat."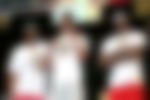 After explaining how the Heat differed from the other super teams, Redick said, "Obviously Pat was involved in getting this sort of deal done. And you know the front office had to figure out cap space. Bron and Chris and D-wade all had to give up a little of money to make it work. But the engine, the sort of an orchestrator of this whole move for really the first time in NBA history was three players doing it. It was a watershed moment in this whole player empowerment era. And so I couldn't agree with you more. Like it is to me, it's the most important thing that happened in my career."
ADVERTISEMENT
Article continues below this ad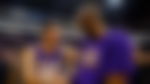 How does the Player Empowering Movement impact the NBA?
Watch This Story
So Redick believes that LeBron James was the pioneer of the player empowerment movement in the league. While historically we have seen the example of Scottie Pippen's contract. Now, compare them to the deadweight of Ben Simmons and John Wall in present-day contracts. Do you think the player empowerment movement is right for the financial growth of the NBA?
ADVERTISEMENT
Article continues below this ad
Watch This Story: Oscar-Winning Dear Basketball, Debut Role in TV series Moesha & Other On-Screen Appearances by Kobe Bryant