NBA Analyst Bashes Rasheed Wallace for His Comments on LeBron James Not Dominating in His Era
Published 09/09/2021, 9:05 PM EDT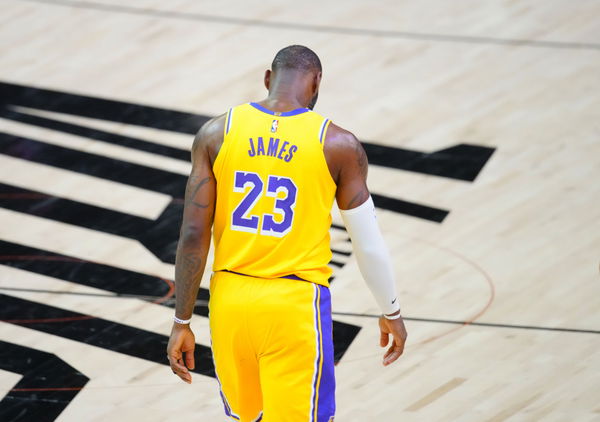 ---
---
LeBron James is truly one of the best players the game of basketball has ever seen. Playing for an incredible 18 years now, Bron has been dominating the game ever since his debut and has an enormous number of laurels.
ADVERTISEMENT
Article continues below this ad
A physical specimen, Bron is still at the top of his game. While the game has changed drastically over the years, unlike others, LBJ has changed his game likewise and stood the time of his time. His incredible all-round play and his longevity have truly made him a standout superstar.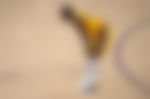 ADVERTISEMENT
Article continues below this ad
Analyst slams Rasheed Wallace for his comments on LeBron James
Given Bron's incredible all-round display and his skill-set, the Lakers' forward could have excelled in any era. But Pistons' legend Rasheed Wallace recently had a very polarizing opinion as he said that Bron wouldn't be as successful in his era.
This comment has certainly drawn a lot of criticism. The latest to join the list is analyst Marc J. Spears. In a recent appearance at the Jump, Spears said that 'King James' would dominate any era.
ADVERTISEMENT
Article continues below this ad
"I'm trying to figure out this era that he's talking about. But I don't care if it's George Mikan's era, Bill Russell's era, Dr J's era, Bird and Magic Johnson's era, Michael Jordan's era, there's no era that LeBron James wouldn't be dominant in."
This comment coming from someone like Wallace was certainly polarizing. While Wallace did start his career in 1995, he did face off against Bron for 9 long seasons. In these games despite being pipped against a tough Pistons side, an athletic LeBron obliterated defenses with his dynamic drives to the basket. This was evident in 2007 Eastern Conference Finals as well when LBJ bullied his way through Wallace and the Pistons.
ADVERTISEMENT
Article continues below this ad
Not only that, unlike many others, the 4-time MVP also made a dynamic change to his play style over the years. Engraving the 3-point line, LBJ's focus was on playmaking and finding open three point shooters.
LeBron James has proven that he can unlike many others can adapt to a changing league. Given his incredible physicality combined with elite basketball IQ, 'King James' would thrive in era of basketball. Do you think Rasheed Wallace was right to undermine LBJ?