NBA Analyst Explains How LeBron James Will Play Underdog Card in NBA 2021-22
Published 08/21/2021, 11:50 AM EDT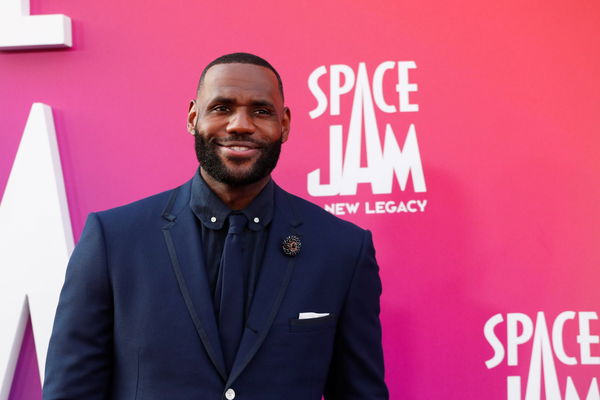 ---
---
It is unimaginable to see that even as a to-be 37-year-old, LeBron James is still one of the best players in the league. At his age, even being in the conversation of being the best in the league is something else. However, many people believe that LeBron has a habit of carving out the narrative of the league in his own favor. Ever since the trade to Miami Heat from the Cavaliers, he has had the narrative of the league at his fingertips.
ADVERTISEMENT
Article continues below this ad
Subsequently, when he returned to the Cavaliers, many believed it was his intention to change his career's narrative. Even until last year, LeBron James used the 'preservation' plot to let the league know he is no longer at his peak physique. However, he consequently shut it down when the conversation became more about him needing to rest.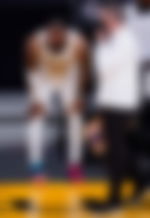 Jalen Rose on LeBron James and his 'underdog' narrative
ADVERTISEMENT
Article continues below this ad
The former NBA star turned analyst, Jalen Rose, recently commented on LeBron James and his control of the league's narrative. He appeared on his talk show with colleague David Jacoby to speak his mind about James.
Jacoby asked Rose what he thought about the fact that "LeBron James is really playing up the 'no one believes in us' card this year."
He said "LeBron James is the superstar who not only has become a hall of fame all-time great player but he did it in the social media era. And one thing he understands how to do, is own and craft his own motivation and his own narrative. And that's what he's doing right here."
ADVERTISEMENT
Article continues below this ad
The context for this is that some NBA executives and scouts believe that LeBron is no longer the top player in the game; this week, ESPN released the results of a poll of ten anonymous executives and scouts. The best player in the NBA was one theme, and they tied Giannis Antetokounmpo and Kevin Durant 5-5 in the poll. No one voted for LeBron James.
After the release of this survey, LeBron took to Twitter to express his emotions. He clearly implies that he is looking at this survey as a source of motivation.
ADVERTISEMENT
Article continues below this ad
However, his outburst on other social media platforms clearly shows how he uses social media as a tool. However, is it his fault that he was playing in an age where technology was much more advanced than before? Instead of criticism, they should appreciate LeBron for effectively using social media to make all clarifications to the media. Miscommunication between the media and players can drastically affect a player's career.