NBA Analyst Reveals the Real Reason Why the Brooklyn Nets Did Not Pursue a Potential Kyrie Irving-Ben Simmons Trade
Published 09/22/2021, 2:29 PM EDT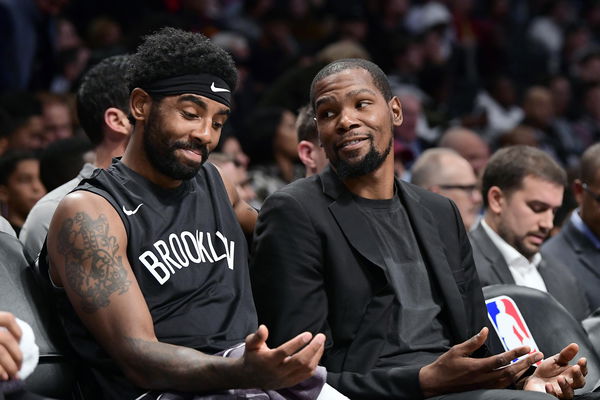 ---
---
Ben Simmons has now confirmed what most experts were predicting, that he is not going to play another game in the 76ers uniform. Ever since the end of Philadelphia's run in the playoffs last season, almost the entire NBA Community criticized Ben. Subsequently, several experts predicted that it was the end of Ben Simmons' time with the 76ers. And now, among the several trade destinations that are being discussed, a trusted source claims Brooklyn Nets could have been one.
ADVERTISEMENT
Article continues below this ad
Had it not been for Kevin Durant, Kyrie Irving could be on his way out of the Brooklyn Nets. At least that is what ESPN's Stephen A. Smith claims.
ADVERTISEMENT
Article continues below this ad
Would Kyrie Irving leave the Nets if traded for Ben Simmons?
Brooklyn Nets GM Sean Marks recently claimed that he is "positive" about his contract extension conversations with James Harden and Kyrie Irving. Yet, Stephen A. Smith refutes the claim that he is responsible for retaining Kyrie in the roster.
On ESPN's First Take, Smith was discussing possible trade scenarios for Ben Simmons with Perkins. When he said, "Here's another thing that could have happened. Kyrie could've ended up in Philly. Sean Marks couldn't do that cause KD wasn't having it. KD like Kyrie ever ain't going no damn place. Let me tell you something right now, Philadelphia might have said no. But I assure you, I assure you if it were not for Kevin Durant, the Brooklyn Nets would be interested in making that deal."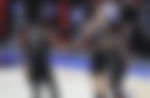 What does this mean for the Brooklyn Nets?
ADVERTISEMENT
Article continues below this ad
While Kyrie Irving himself has quashed all the news around his potential trades, Smith says Durant was the key reason he stayed. This shows that Durant's importance to the franchise is like LeBron James' infamous 'running the front office' narrative. According to Smith, Durant's opinions were as important as the General Manager's, if not more.
Watch This Story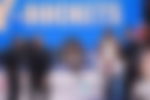 In order to ensure the big three 3 assembled in Brooklyn remains intact, Durant allegedly disallowed the GM from discussing a trade for Ben Simmons. Does this mean the Nets are confident in their roster's ability to make another run at the championship? Or is this the beginning of a rift? Possibly, but can't say for sure.
ADVERTISEMENT
Article continues below this ad