NBA Analyst Stephen A. Smith Decimates Steph Curry After Kevin Durant and Draymond Green's Sensational Interview
Published 08/20/2021, 12:27 AM EDT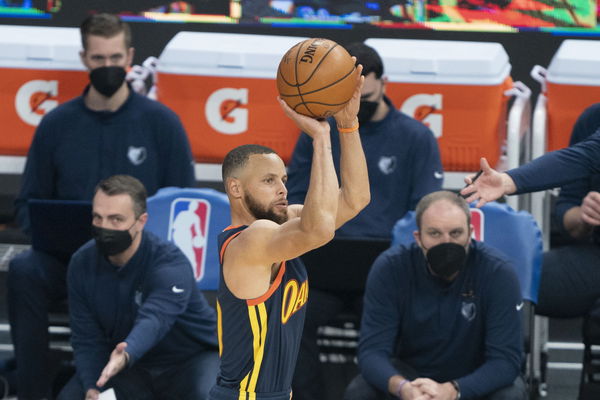 ---
---
In 2018, Kevin Durant and Draymond Green got into their infamous argument. Eventually, Durant left the Golden State Warriors. Over the years, the topic has often been revisited, with everyone discussing and breaking down the series of events.
ADVERTISEMENT
Article continues below this ad
 To anyone who does not know, Durant and Green argued on the court about Green's decision to not pass the ball to Durant. It continued to the locker room, following which Green was suspended for a game. Durant was recently on Draymond's show Chips, where they ultimately discussed the whole situation once again.
Naturally, people maintained their opinions, especially as Durant admitted that how the argument was dealt with did contribute to his decision to leave the Warriors and join the Brooklyn Nets.
ADVERTISEMENT
Article continues below this ad
That being said, analyst Stephen A. Smith is asking a question that he feels no one has been asking – where was Steph Curry?
Is Steph Curry to blame for the Green-Durant situation
Smith questioned Steph Curry, stating that he found it "conspicuous" that Durant and Green never mentioned Curry at all.
"Not one time. Because a lot of time we see things, and we have seen things that have transpired with the Golden State Warriors. And other stars from other franchises would have been called upon to handle something. We've never done that with Steph Curry."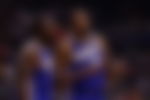 He added that no one ever asks that of Curry, and maybe it is because of his lovable personality, but everyone is aware that he is the golden child at Golden State.
Do fans agree with what Smith has to say about Steph Curry?
While some did agree that the leader needs to bind the team together, many mentioned that Curry was away due to his groin injury. Snippets of reports were shared, stating that Curry met with Green and Durant in private when the team returned to Oakland.
– Curry wasn't at the game
– Curry spoke to both KD and Green in PRIVATE as soon as he could
– THIS IS ALL EASILY ACCESSIBLE (literally a 2 min Google search)

Please delete this tweet and retract your statement. pic.twitter.com/fvvBaubNC2

— LegendOfWinning (@LegendOfWinning) August 19, 2021
Steph Curry had nothing to do with what was going on between Draymond and KD. That was all on Draymond he caused that rift and he was the reason why KD left. He did nothing but try to take the blame off him and pass it to someone else

— Garland Stukes Jr. (@ImaGStukes) August 19, 2021
That being said, Durant did admit that while he cherishes his time with the Warriors, he needed to move on. It does not take away the 'what if' factor away, which could have lead to maybe another title for the Warriors in the end.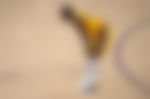 ADVERTISEMENT
Article continues below this ad
More so, the Nets would never have been able to get their super team with Durant, Kyrie Irving, and James Harden on it.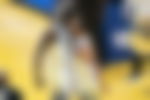 The Warriors roster will have Klay Thompson back this season, along with veteran Andre Iguodala. With Andrew Wiggins and James Wiseman back, the team will be looking at another shot to secure a title.
ADVERTISEMENT
Article continues below this ad
Curry's last season brought in the necessary MVP chatter, even though the team was eliminated after their play-in loss. Hence, with his core around him, he could receive the help he needs for a deep playoff run.