NBA Fans Break the Internet After Latest John Wall Update
Published 11/29/2021, 3:30 PM EST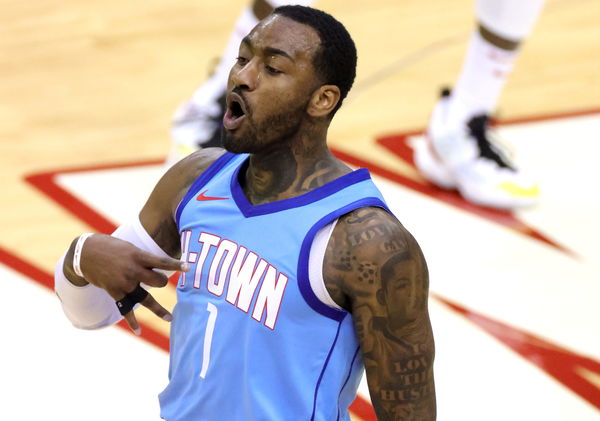 As the uncertainty of John Wall's future rises, the city of Houston is on the edge of its seats. According to the latest update on John Wall, the Rockets are currently in talks with him about possibly resuming his playing time with Houston. However, there will have to be a compromise between the two parties. They need to balance John Wall's expectations as a former NBA All-Star and his complementary role on this roster.
Ever since the trade of James Harden, the Rockets have gone into a rebuilding mode. Unfortunately, in that process, John Wall got stuck with the franchise that does not want to give him the role he hoped for. This is the latest update on John Wall as per ESPN's Adrian Wojnarowski.
Houston Rockets guard John Wall has expressed his hopes to the organization that he can resume playing for the team in the near future, sources tell ESPN. Story soon.

— Adrian Wojnarowski (@wojespn) November 27, 2021
ADVERTISEMENT
Article continues below this ad
For Wall to play this season, there is likely a compromise that needs to be found between respecting Wall's stature as an All-Star on a super-max contract and Rockets' desire to have him play a complementary role to help develop their young core.

— Adrian Wojnarowski (@wojespn) November 27, 2021
Sources: John Wall met with Rockets GM Rafael Stone and coach Stephen Silas today to discuss a possible return to play and a role on the team. No agreement yet on how that would look. Wall has wanted a chance to be a starter again.

— Adrian Wojnarowski (@wojespn) November 28, 2021
What does John Wall want from the Houston Rockets?
Yesterday, he even went onto Instagram to post a set of videos with a #FreeMe indicating his desire to leave. Therefore, this utter confusion between the reports of him possibly staying has confused Houston fans even more.
However, post this breaking news of his possible return, John Wall himself took to Twitter with a cryptic message. Jordan Schultz tweeted claiming to know the exact issue between the Rockets and Wall. Consequently, Wall called him out on it saying "Lol that's a lie".
Now whether John sees himself as the number 1 option is a lie or the issue that he pointed out is a lie, remains unknown.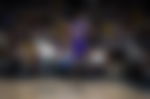 NBA fans react to John Wall's comeback request
While Wall's return mostly divided the fans on whether they needed him on the roster, they had some hilarious and interesting takes on John Wall's possible NBA return.
John wall acting like he can't play? Didn't he choose to take this season off again? Lol

— Chef Tuck (@TuckGod) November 29, 2021
Now John Wall wanna be Free'd after saying he wanna stay Finna ship this nigga to Sacramento

— Michael Audrey Myers (@TinkerTrapfield) November 29, 2021
Absolutely 0 chance you take the ball out of Jalen Green's and Kevin Porter Jr's hands. The upside is so much higher. Best case you get from John wall is he plays 60 games in 4 years https://t.co/8nsoEjC74m

— I'm (@RogManTha3rd) November 29, 2021
I cant wait for john wall to get back on the court cuz a lot of yall got him fucked up

— Petty Gibbs (@GoodGuyGhib) November 29, 2021
It literally says John Wall sees himself as the best player. Plus nobody has watched more rocket games than him this month!! He should know.

— The Rastaman (@TheRastaman8) November 29, 2021
Yup lmao exactly my thoughts. Wall is washed up, yet he definitely would be the #1 option on that putrid joke of a roster the rockets have lmao

— SHS (@SHSIInvesting) November 29, 2021
Former Rockets support John Wall's #FreeMe claims
After Wall posted videos with the caption hashtag #FreeMe, his former teammates and colleagues supported him. However, the most relevant support was what he got from former Rockets. They allegedly faced similar issues with Houston's front office. Last season ESPN reported that even DeMarcus Cousins was not happy playing as a backup to anyone on this roster. Therefore, this shows that some veterans had issues with being patient about the rebuilding process.
ADVERTISEMENT
Article continues below this ad
Former Rockets Kenneth Faried, PJ Tucker, and Wall's college buddy DeMarcus Cousins, all supported Wall. Moreover, PJ tucker even went hostile on the front office. It is appalling to see such a disconcerting change in behavior from former players. Indeed, there must be something going wrong with the way the front office is being run.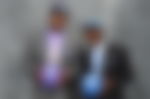 ADVERTISEMENT
Article continues below this ad
Nevertheless, fans are expected to remain patient and optimistic about the rebuilding process. John Wall's role in that rebuild is the part that the front office needs to figure out. Would the Rockets stay committed to the rebuild? Or would they give John Wall another chance? Let us know what you think.
Watch This Story: Simone Biles, Michael Phelps, Shaun White, and Other Olympians' Adorable Dogs