NBA Insider Explains How Ben Simmons Is Adamant About Leaving and Keen on Moving to Rival
Published 09/18/2021, 6:00 AM EDT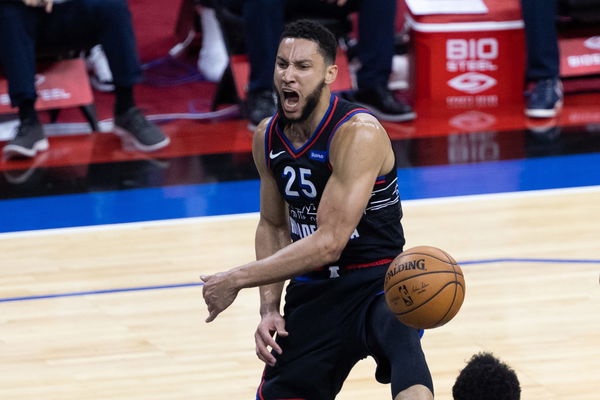 ---
---
The Ben Simmons trade saga has taken yet another interesting turn. Simmons declared that he is no longer interested in returning to training camp with the 76ers. Yet, due to the lack of offers that match the expectations of the franchise, it is starting to increasingly look probable that they will retain Ben Simmons. Consequently, the narrative started building around Ben Simmons staying to fight for his place and improve. Yet, an expert analyst of the Minnesota Timberwolves has now clarified that the trade saga is possibly not over.
ADVERTISEMENT
Article continues below this ad
ADVERTISEMENT
Article continues below this ad
A strong rumor has now come to light about Ben Simmons' potential trade destination. According to this, Simmons is adamant to leave the franchise. As per the Athletic's Jon Krawczynski, Simmons is sincere in his desire for a trade. He is ready to sit out in order to forcefully get it done. He appeared on The Liberty Ballers Podcast 'The Gastroenteritis Blues'.
ADVERTISEMENT
Article continues below this ad
On the podcast, Krawczynski added: "I don't think this is a bluff on his part. I don't think that Klutch is making idle threats." Further, he said, "I think he would play in Minnesota. That's my understanding. He is from the same high school as D'Angelo Russell …. he and [Karl Anthony-Towns] are friendly."
However, the Timberwolves writer was not optimistic that they would agree upon a deal soon. He concluded, "It really has not much to do in terms of my belief that [76ers boss] Daryl Morey would reduce his asking price or that a deal is on the brink of happening, I don't think we're there at all. But I do think it has more to do with the circumstances of the market right now …. I think that the Wolves are the team that most want Ben Simmons" 
Watch This Story
What does this mean for Ben Simmons?
ADVERTISEMENT
Article continues below this ad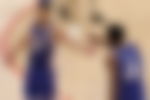 As per trusted sources, Simmons has a strong personal relationship with two of the three key pieces in the Timberwolves roster. And considering that his addition to the roster is just what the Wolves need to become title contenders, they should push for Simmons. Especially considering that any asset on the court is valuable for the 76ers. That would be the option they would rather consider than having a maximum contract player eating cap space and sitting on the bench throughout. However, Simmons' future remains hazy until Daryl Morey reduces his absurd asking price for Ben Simmons.