NBA Pays Thoughtful Tribute to Kobe Bryant in Recent 'Welcome to NBA Lane' Video
Published 10/07/2021, 3:46 PM EDT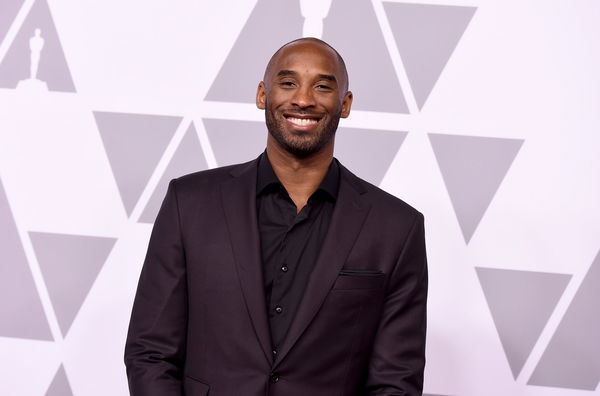 ---
---
The NBA welcomed fans to its 75th anniversary with an elaborate 'Welcome to NBA Lane' video. Actor Michael B. Jordan has produced and acted in the video, with many NBA icons showing up one by one. It goes without saying that the commemorative video included a fitting Kobe Bryant tribute.
ADVERTISEMENT
Article continues below this ad
The later Los Angeles Lakers legend lost his life in a tragic helicopter crash last year. The world has been mourning his death since then, paying tributes in any way they can. To this day, many cannot imagine the NBA without the five-time NBA champion.
Here's a look at the 'Welcome to NBA Lane' video and their memorable Kobe Bryant tribute.
ADVERTISEMENT
Article continues below this ad
NBA honors Kobe Bryant in 75th-anniversary video
Throughout the 2 minutes 48 seconds video, Michael B Jordan is seen driving a bus through what should be the NBA lane. At the 1:55th mark, the bus stops, Devin Booker, halting his car right behind. Jordan, who is narrating, mentions that some things are bigger than basketball as the camera pans out to cover a Kobe Bryant mural.
A short silence is observed before the bus moves on. Booker also opting to salute Bryant's mural before driving away.
Fans seemed to love Bryant's part, obviously still missing the NBA icon. One even admitted that Bryant's part sent chills down his body.
That being said, the entire video is quite elaborate. Many NBA players make an appearance, showing off their skills while Jordan narrates. Here's a look at the complete list of players and other cast members apart from Jordan.
NBA players
LeBron James, LA Lakers
Anthony Davis, LA Lakers
Carmelo Anthony, LA Lakers
Russell Westbrook, LA Lakers
Kevin Durant, Brooklyn Nets
Kawhi Leonard, LA Clippers
LaMelo Ball, Charlotte Hornets
Devin Booker, Phoenix Suns
Chris Paul, Phoenix Suns
Zach LaVine, Chicago Bulls
Donovan Mitchell, Utah Jazz
Jayson Tatum, Boston Celtics
Zion Williamson, New Orleans Pelicans
Trae Young, Atlanta Hawks
Along with players, fans were also able to witness NBA legends like Kareem Abdul-Jabbar and Bill Russell in one place. Isiah Thomas, Dwyane Wade, Jerry West, and Larry Bird were a few others who made an appearance. Additionally, Mascots like Hugo (Hornets) and Benny the Bull (Chicago Bulls) also appeared.
ADVERTISEMENT
Article continues below this ad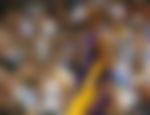 Was something missing in the video?
Watch This Story
What many fans did end up missing in the video was Golden State Warriors icon Steph Curry and NBA legend Michael Jordan. While many appreciated the video overall, they seemed to miss Curry and Jordan's presence.
ADVERTISEMENT
Article continues below this ad
Some even joked about the situation, adding that the NBA chose to get Michael B. Jordan as they could not get the Chicago Bulls icon.
WATCH THIS STORY: His Attempt to Recruit LeBron James to the Philadelphia 76ers, Wanting to Date Rihanna, and Other Secrets About Joel Embiid You Must Know!