NBA Rumors: Kevin Durant Can Give Green Light to Kyrie Irving Trade
Published 10/09/2021, 1:51 PM EDT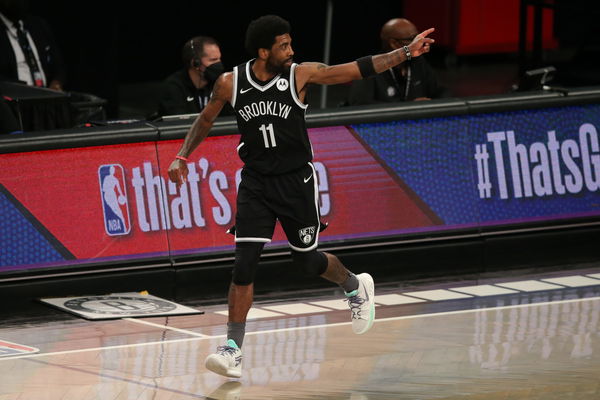 ---
---
Kevin Durant and Kyrie Irving are the most integral part of the Brooklyn Nets roster this season. The duo has the ability to bring the NBA title to the city for the first time. Durant has already won two championships with Golden State Warriors and is looking forward to winning his first with the Nets this season. The Nets have assembled a 'super team' for this season and are one of the title contenders this season.
ADVERTISEMENT
Article continues below this ad
However, Kyrie Irving's future at Brooklyn Nets is still hanging. Irving was crucial last season for the Nets as they reached the conference semis. However, he wasn't part of the Nets squad that played Milwaukee Bucks in the preseason game.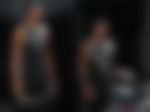 ADVERTISEMENT
Article continues below this ad
With a big question mark looming over Kyrie's future in Brooklyn, many trade rumors have emerged. Many teams have reportedly shown interest in singing Irving this season. Now, according to a recent report, Kevin Durant has given his green signal to the Nets to trade Irving.
WATCH THIS STORY: Butting Heads with LeBron James & All the Other Times Kevin Durant Showed His Anger
Kevin Durant gives his OK to Kyrie Irving trade
According to Stephen A. Smith, Kevin Durant could approve the trade of Kyrie Irving. Stephen A. recently revealed some information on Kyrie Irving's future on ESPN's 'First Take'.
"Kevin Durant is a baller," Stephen A. Smith said on 'First Take'.
"James Harden is a baller. They don't want all of this other stuff. They want to hoop, and I'm hearing as of last night at 11:30 p.m, I was on the phone with some people, and I was told, 'Yo, don't think for one second that Kevin Durant won't eventually give Brooklyn the OK to move this brother if it continues to be on the path that it is'. Don't think he's so married to Kyrie Irving that he's just gonna tolerate all of this other stuff."
ADVERTISEMENT
Article continues below this ad
Kevin Durant is one of the biggest stars in the NBA right now. And it's fair to assume that he has a lot of say in case the Brooklyn Nets decide to trade Kyrie Irving. However, there's no concrete report on the Nets trying to find a suitor for Kyrie. But Stephen A. reveals that Durant might use his leverage and demand a trade for Kyrie Irving.
Watch This Story
Seven-time NBA All-Star Kyrie Irving averaged 26.9 PPG last season and everyone knows how good he is. Irving's departure could be an enormous blow to Brooklyn Nets' championship hopes.
ADVERTISEMENT
Article continues below this ad
But if Kevin Durant demands a trade for him, then the Nets might eventually give in. The Nets would want to handle this kind of situation properly so that it doesn't come back to haunt them. It'll be interesting to see how this all pans out in the coming days.