NBA Throwback: Knicks Legend Explains How he Got the Better of Michael Jordan Before College
Published 09/02/2021, 1:49 AM EDT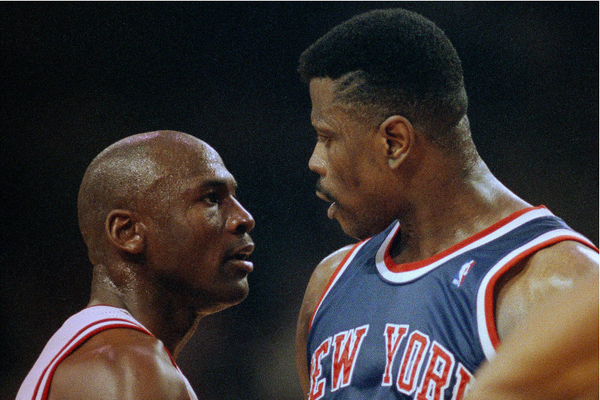 ---
---
Patrick Ewing is without a doubt one of the most prominent figures in the history of the New York Knicks. Out of his 17 seasons in the NBA, he played 15 of them with the New York Knicks, taking them to the NBA Finals twice (in 1994 and 1999). Unfortunately, he failed to materialize it into a championship ring. Most of that lack of success comes from being in the same generation as Michael Jordan.
ADVERTISEMENT
Article continues below this ad
No matter how dominant Patrick Ewing was, he always fell to the Chicago Bulls in the playoffs. Out of the 43 games this duo had played against each other, Jordan came up ahead a dominant 30 times.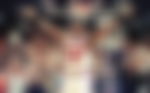 ADVERTISEMENT
Article continues below this ad
However, Patrick Ewing has a history with Jordan from before they joined the league. As per Patrick Ewing, the duo was being recruited by the same college back in their day. The University of North Carolina (UNC) wanted both Patrick Ewing and Michael Jordan to play together for their basketball team. However, as Ewing witnessed a Ku Klux Klan rally near the school, he was dissuaded from signing for UNC.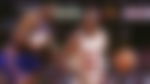 Despite that, Patrick fondly recalls the time he spent during the recruiting sessions, as he was there at the same time as Jordan. But, he has this one specific memory that he especially remembers. It's the incident when he shut down Jordan's trash-talking during a street pickup game.
Patrick Ewing recalls the time Michael Jordan could not handle him
ADVERTISEMENT
Article continues below this ad
In an interview with Dan Patrick in 2019, Ewing revealed he played a 1 on 1 match in street clothes against Jordan. This was back when UNC was recruiting them. And Michael, being like his true self, did not hesitate to talk some trash with Ewing. When asked about how his game went, Ewing replied, "He (Michael) was like 'you can you could never dunk on me'. And I'm in street shoes and I just rose up and… I said come on! You're too small!" 
Hence, despite a career-long record of losing in the clutch moments to Michael Jordan, Patrick Ewing has this one minor victory over MJ, arguably only because of the sheer difference in height.
ADVERTISEMENT
Article continues below this ad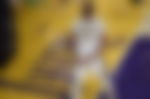 Yet, Patrick will most likely never forget the moment he dunked on possibly the greatest player of all time.