Next Superstar on Move? Reports Suggest Rifts Between Zion Williamson and The New Orleans Pelicans
Published 09/23/2021, 3:00 PM EDT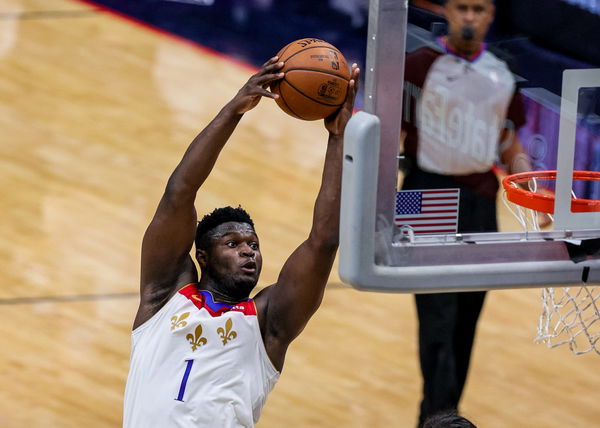 ---
---
Zion Williamson was arguably the highest-rated draft pick of the NBA Draft Class 2019. Therefore, the New Orleans Pelicans picked him first in the draft. However, reports have emerged that he is developing a rift with the front office of the Pelicans.
ADVERTISEMENT
Article continues below this ad
Amidst several problems faced by the management, the most prominent one has been to keep the player morale up. We can mainly attribute this to the dictatorial style of management and decision-making employed by the executive vice president, David Griffin.
Allegedly, this is the cause for the franchise's failure to build a championship-winning roster around Zion. At least, that's what NOLA.com's Christian Clark reports. As per Clark, several staff members on the team also refer to David as "Griff Krause". This is a reference to Jerry Krause, who is infamously blamed for breaking the Bulls' dynasty team in the 1990s.
ADVERTISEMENT
Article continues below this ad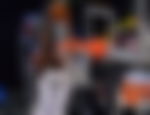 Zion Williamson reportedly unhappy due to Executive VP David Griffin
David Griffin had a rather questionable beginning to his tenure with the Pelicans. In a preliminary meeting with Alvin Gentry, former head coach, he preached morals of 'family', 'accountability', and 'love'. Then he further said, "We feel a great responsibility to enable [Zion] to stay in that space of joy and gratitude for as long as possible." Showing that he will be patient with letting Zion take his time to develop.
Watch This Story: His 1963 Chevy Impala, the 2000 NBA Championship Ring & Other Most Expensive Kobe Bryant Memorabilia Ever Sold
Yet, he was one of the first ones to blame Alvin for everything that went wrong with the Pelicans in Zion's first season. Subsequently, even after being recommended by his staffer not to hire Steve Van Gundy, he still hired him and the result is visible now.
However, recently Zion has openly criticized his own franchise. "Doing the same thing over and over and expecting a different result is kind of insane, so I'm not going to sit here and say we're close," Williamson said. "The reality of it is, it was very disappointing not to be a part of the play-in tournament and stuff."
ADVERTISEMENT
Article continues below this ad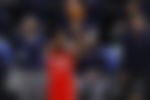 What does this mean for the New Orleans Pelicans?
Watch This Story
The staff and media liked Griffin because of his successful tenure in Cleveland. However, he has made several dubious decisions since taking over the Pelicans. He spent much of the offseason making amends for previous blunders, trading down from No. 10 to No. 17 in the draught and surrendering a 2022 first-round pick to the Memphis Grizzlies in a trade to get rid of Steven Adams' contract.
ADVERTISEMENT
Article continues below this ad
The Pelicans also made a curious decision to not re-sign Lonzo Ball and rather signed and trade him. So it is increasingly becoming clear that David Griffin has become a key reason for the seemingly severed relationship between Zion and the Pelicans.