NFL Veteran Refuses to Believe Shaquille O'Neal's Stubborn Claim on 'Mystery Date' With Unknown Woman: 'I Never Want Shaq Going to Court Speaking on My Behalf'
Published 06/23/2022, 3:30 PM EDT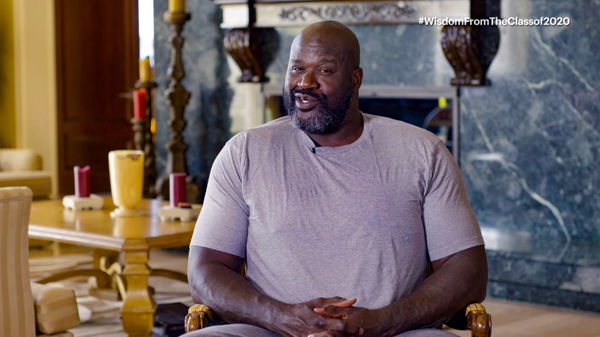 Shaquille O'Neal is one of the greatest players to ever play the game of basketball. Not only that, he is a philanthropist who loves giving back to the community. He is one of the most entertaining personalities in the basketball world right now. Recently, Shaq was said to have paid for an entire restaurant while he was out for dinner with a 'mystery woman'.
While someone with O'Neal's fortune can pay bills for the entire restaurant, not everyone does it. This rumor was addressed in the latest episode of Shaq's podcast. NFL veteran, Anthony 'Spice' Adams, didn't believe Shaq was out on a date with a woman.
ADVERTISEMENT
Article continues below this ad
While discussing various topics during 'The Big Podcast', Nischelle Turner came across an article. It stated that Shaquille O'Neal paid the entire tab for a restaurant while on a date with a mystery woman.
WATCH THIS STORY: Is Shaquille O'Neal's ex-wife Shaunie married to someone else now?
The name of the woman or restaurant was not mentioned. Shaq didn't like the fact that both Turner and Adams believed what was written in the article. The Big Diesel said that if they wanted to know anything, they should have asked him directly.
Shaquille O'Neal pays the bill of fellow diners
Turner then asked Shaq directly if he paid $25K for everybody in the restaurant, as the article had stated. O'Neal said it wasn't completely false. Adams interrupted and said, "I never want Shaq going to court speaking on my behalf". This made Shaq chuckle, and he said, "The Diesel don't do dates".
ADVERTISEMENT
Article continues below this ad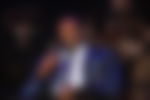 O'Neal finally cleared what happened that night at the restaurant. Turner previously mentioned that the article was sent to them because Shaq had paid $25K for the entire restaurant. Shaq said, "It's a nice, heroic feat to be a part of, I'm not gonna do that to my people of America. Only paid $2500 for a few people that were sitting in my section".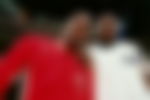 ADVERTISEMENT
Article continues below this ad
When Turner said that the restaurant had posted that report, Shaq insisted, "No, I did not pay that much". Nischelle admitted that it was nice of Shaq to do it. That was the end of it and they moved on to their next segment of the episode.
Do you think Shaquille O'Neal paid for everyone in the restaurant? Let us know in the comments.