Nikola Jokic Matches a Rare Record That Lakers' Shaquille O'Neal Made Playing Alongside Kobe Bryant
Published 12/12/2021, 7:30 AM EST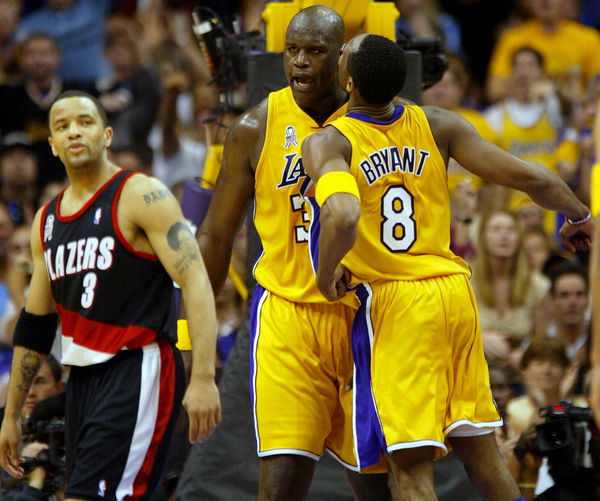 Denver Nuggets registered their 13th win of the season and are now .500 this season. Their fans were once again in for a treat as Nikola Jokic's 35 points powered the Nuggets to an important away win against the Spurs. The Nuggets had a strong first half as they led by 16 points. Spurs tried to force a late comeback, but it was too late as the game ended 127-112 in the favor of the Nuggets.
Nikola Jokic put on a show against the Spurs as he recorded 35 points, 17 rebounds, and 8 assists. By doing so, he matched a huge feat also held by former NBA star Shaquille O'Neal.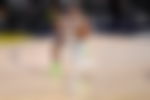 Shaquille O'Neal is widely regarded as one of the best players in the NBA and has been credited with revolutionizing the role of a center in the game. To match his record is certainly something to be proud of for the Serbian center.
ADVERTISEMENT
Article continues below this ad
WATCH THIS STORY: Here's How LeBron James, Ben Simmons, Shaquille O'Neal & Other NBA Stars Spent Their First Paychecks
Nikola Jokic becomes the first player with a 35-15-5 vs Spurs since Shaq did it in 2003
The Lakers legend managed to cross the 35-15-5 mark against the Spurs on 11th November 2003. Jokic became the first player since then to cross these numbers against the Spurs. In fact, Jokic crossed these numbers and ended the game with 35-17-8.
The likes of Stephen Curry, LeBron James, and to an extent Giannis Antetokounmpo get the spotlight when it comes to the best players in the league. Nikola Jokic is somewhat underrated when it comes to rating players of the current generation. The 'Joker' is still one of the best players in the league, and his performance against the Spurs was a testament to it.
ADVERTISEMENT
Article continues below this ad
Shaquille O'Neal's 35-15-5 in Los Angeles Lakers vs Spurs in 2003
Los Angeles Lakers hosted Spurs at home on 6th November 2003. They were unbeaten and extended their run against the Spurs thanks to Bryant's and O'Neal's massive efforts. Shaquille O'Neal recorded 35 points, 20 rebounds, six assists, and four blocks as the Lakers beat the Spurs in double overtime.
ADVERTISEMENT
Article continues below this ad
Kobe Bryant had a good game as well at 37 points, but he took a fall in the third quarter. Spurs were without their star duo of Manu Ginobili and Tim Duncan but still forced the Lakers to a double OT. The Lakers went on to reach the NBA Finals but they lost 4-1 to Detroit Pistons.