'Obsessiveness To Be The Best': Lakers Legend Pau Gasol on How Kobe Bryant Inspired Him
Published 10/09/2021, 1:30 PM EDT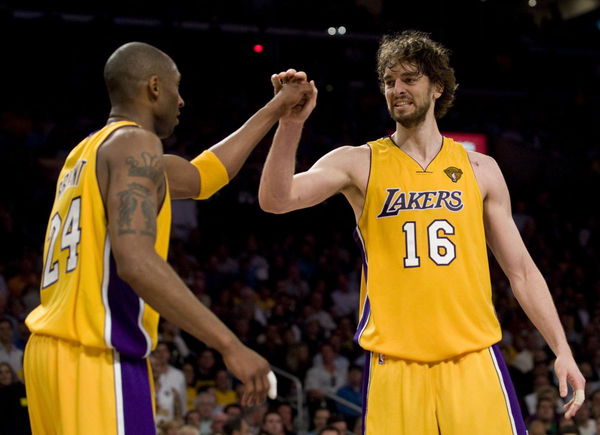 ---
---
NBA Legend Pau Gasol recently announced his retirement from professional basketball. His partnership with Kobe Bryant was key for the Los Angeles Lakers winning two NBA championships. Playing with Bryant, Pau Gasol admits he learned a lot from him. Gasol recently explained how during his time at the Lakers, he realized Kobe was a "one of a kind" individual.
ADVERTISEMENT
Article continues below this ad
Gasol appeared for an online interview with NBA's Europe division. He was reflecting upon his stellar career in the NBA when he talked about his time with Kobe Bryant. This is what he said about Kobe Bryant.
ADVERTISEMENT
Article continues below this ad
Pau Gasol reflects on his experience with Kobe Bryant
While reminiscing about his successful NBA career, Gasol spoke about Kobe Bryant. He said, "There's not many other individuals that were more determined than Kobe was. His obsessiveness to be the best, his work ethic to be the best. He was determined more than anyone to really maximize his journey. And he showed that as a basketball player. He showed that after hanging it up, he saw no limits to his potential was kind of unparalleled."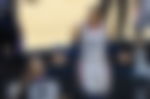 Further, he added, "He was just a great example, so much knowledge, so much inspiration. But he left us this great legacy, just a one-of-a-kind individual."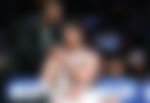 Gasol shared a close relationship with Kobe and does so even now with the Bryant family. After Kobe's unfortunate death, Pau, along with his family, booked a flight to California to be with Kobe's family.
Watch This Story
ADVERTISEMENT
Article continues below this ad
How did Gasol and Kobe end up together at Lakers?
Since 2004, the Lakers had been searching for someone to fill the hole that Shaquille O'Neal left. For a while, they went with Kwame Brown, which wasn't particularly popular with experts and fans. After a disappointing few seasons with that choice, the Lakers decided to move on from Kwame.
Watch This Story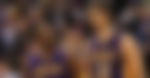 Subsequently, the Los Angeles Lakers traded for Pau Gasol from the Memphis Grizzlies on February 1, 2008. In exchange, they gave Kwame Brown, Javar Crittenton, Marc Gasol, Aaron McKie, a 2008 first-round pick, and a 2010 first-round pick. The blockbuster acquisition gave Kobe Bryant of the Los Angeles Lakers the second star he needed to compete for a ring.
ADVERTISEMENT
Article continues below this ad
Watch This Story: His Attempt to Recruit LeBron James to the Philadelphia 76ers, Wanting to Date Rihanna and Other Secrets About Joel Embiid You Must Know!