'Only Father Time Guarded Shaq': Former NBA All-Star Opens Up on Defending Shaquille O'Neal
Published 09/21/2021, 8:30 AM EDT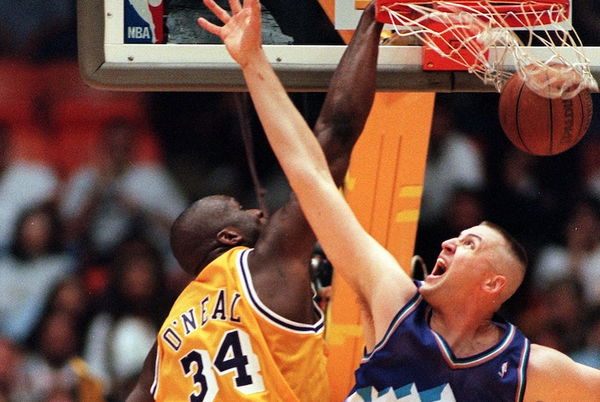 Shaquille O'Neal is regarded as one of the greatest of the game. The four-time NBA champion played as a center and dominated the position like anything. He was one of the strongest players during his era and the toughest assignment for any defender in the league. Many players have come out and talked about how tough it was to defend a player like Shaq.
ADVERTISEMENT
Article continues below this ad
O'Neal was dominant throughout his NBA career and it's understandable when players called him impossible to defend. 7'11" in height and weighing over 300 pounds, Shaq's built and strength was something the league has never seen.
Former Denver Nuggets star Kenyon Martin is one of the recent former stars to have come out and talk about Shaq's dominance.
ADVERTISEMENT
Article continues below this ad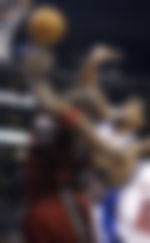 WATCH THIS STORY: Looking Back At Shaquille O'Neal and Dennis Rodman's Most Heated Face-Off's
Kenyon Martin picks Shaquille O'Neal as toughest to guard
Former Denver Nuggets star Kenyon Martin recently appeared in 'No Chill with Gilbert Arenas'. In the latest episode of the show, Josiah Johnson asked Kenyon about the toughest player to go against. Martin picked Kobe and Tim Duncan.
When asked to describe what was it like to guard a player like Shaq, Martin said, "Impossible. Probably they ran something, or he was in transition or something. I had to pick him up now. It wasn't one time when we came out.
ADVERTISEMENT
Article continues below this ad
"No guard here, only father time guarded Shaq. So trust me, there was no stopping that man. The only player ever did not shoot anything outside of the paint and dominate him? Just think about it. They put rules in not just zones like this, dislodging rules. All because of him. Like the backdown rule. It was Charles Bartlett who started, but it was for him because if he gets you to a certain point physically."
Shaquille O'Neal was a monster on the court. His ability, strength, and technique were crucial in helping Los Angeles Lakers win the famous three-peat. Shaq was the Finals MVP in all three of those seasons. He managed to add another NBA title to this trophy cabinet, with Miami Heat in 2006.
ADVERTISEMENT
Article continues below this ad
In fact, Shaq completed the Lakers' three-peat by hammering Kenyon Martin's Nets 4-0 in the NBA Finals in 2002. Both Shaq (36.3) and Martin (22) had the highest PPG in the 2002 NBA Finals, but Shaq ended up being the MVP. Martin was unlucky again next season as the Nets lost another NBA Finals, this time to Spurs.