Patrick Beverley Adds Fire to Ben Simmons to Timberwolves Trade Rumors
Published 09/01/2021, 7:14 AM EDT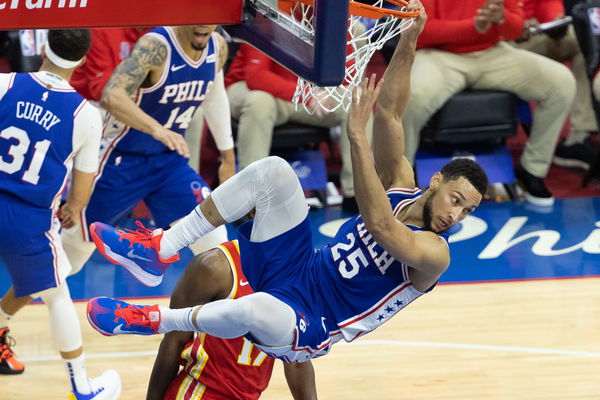 ---
---
Ben Simmons is a talented all-around contributor on the court. However, one bad playoff run has brought to light his internal issues with the franchise. As a result of these issues, Ben Simmons is actively being linked to other franchises after being extremely likely to be traded.
ADVERTISEMENT
Article continues below this ad
It all started when Simmons passed on an open dunk against the Hawks in Game 7 of the Eastern Conference Semi-Finals. That incident triggered a series of narratives in the league which essentially revolved around his lack of confidence in clutch moments. This, combined with a consistent lack of efficiency from the free-throw line. Unfortunately, this bad run by the max contract former Rookie of the Year has led to him having internal rifts with the 76ers front office.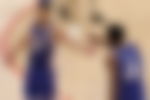 Consequently, several experts predicted Simmons would be on his way out of the franchise. Even a few players are excited about the potential chance of playing with the Australian playmaking-defender. Among them is the Minnesota Timberwolves guard Patrick Beverley.
ADVERTISEMENT
Article continues below this ad
Moreover, Simmons' recent actions have clarified that he is no longer interested in working with this franchise. As per sources, he refused to report to training. Therefore, it is increasingly becoming clear that he will be traded.
Patrick Beverley feels that Ben Simmons should join the Timberwolves
NBA Reporter Ben Stinar tweeted that if they added Simmons to the Minnesota roster, they would become contenders. Timberwolves Guard did not hesitate to respond that he agrees.
ADVERTISEMENT
Article continues below this ad
Patrick Beverley was himself a part of a trade saga that landed him in the Timberwolves. He first joined the Grizzlies as a part of a trade for Eric Bledsoe from the Clippers. Subsequently, they traded him from the Grizzlies to the Timberwolves in a trade for Jarrett Culver and Juancho Hernangomez.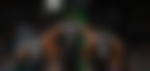 ADVERTISEMENT
Article continues below this ad
The idea of pairing up Simmons with a healthy D'Angelo Russell is exciting for anyone in the NBA Community. Further, a bad playoff run does not overlap the contribution Ben Simmons would make to the team. His defensive skill, combined with his passing IQ, is a crucial addition to any team. Especially a team with D'Angelo Russell, Karl Anthony Towns, and Anthony Edwards.
All they lack to become a true championship contender is the defensive ability that Ben Simmons would bring to the roster. Would Ben Simmons be on his way to Timberwolves? Should the front office at Minnesota push for Simmons?