Rajon Rondo Pokes Fun at Lakers' Age Critics
Published 09/01/2021, 10:55 AM EDT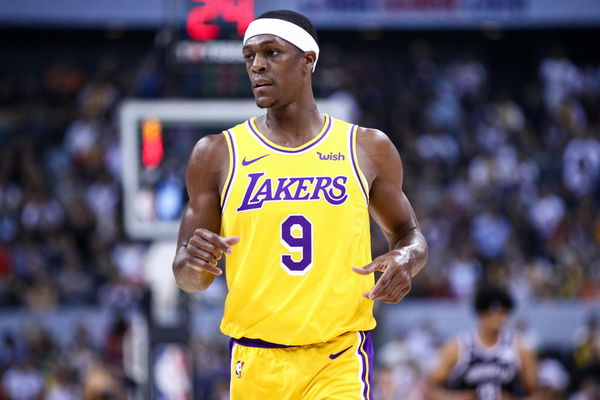 ---
---
We have finally received the confirmation that Rajon Rondo is back at the Lakers. After spending a season away from his championship-winning franchise, he has now returned on a $2.6 million contract. However, his addition to the roster came under questionable circumstances. Among the 16 players on the roster, there are only six players who are below the age of 30. Whereas the management claimed that they want to go younger. Hilariously, even the player himself acknowledged this issue. However, he did not describe it as an issue rather he said it was an advantage.
ADVERTISEMENT
Article continues below this ad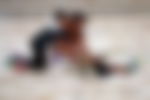 After splitting last season between the Hawks and Clippers, Rondo returns to the Lakers. The Clippers traded him to the Grizzlies as a part of the deal for Eric Bledsoe, following which he agreed to a contract buyout with the Grizzlies. He officially signed with the Lakers on Tuesday, after clearing his waivers. He'll back up Russell Westbrook to provide some depth in the guard position.
ADVERTISEMENT
Article continues below this ad
Rajon Rondo jokes about his place on the Lakers Roster
In an interview with ESPN, Rajon Rondo spoke about the specialties of the Lakers roster.
"Wisdom is definitely key to winning a championship," Rondo said. "We have a lot of that, obviously, with the age and experience on the court. I'm most excited about not being the oldest guy on the team anymore. I'm actually probably bottom-five now.
"So that's a big step for me going from two months ago I was the oldest guy on the team and now I'm one of the young guys."
ADVERTISEMENT
Article continues below this ad
Rajon Rondo joked that on these Lakers, he's one of the young guys. He might be "bottom five" in age. AK

— Kamenetzky Brothers (@KamBrothers) August 31, 2021
We can see the moves for an experienced roster as beneficial in the short run. However, the roster turnover in the coming seasons will be immense for the Lakers. They are evidently going to struggle with longevity; their age will be a point of contention throughout the season, and a successful start is unlikely to change that. However, if they can win a title with their veteran-heavy lineup, the narrative about older teams may alter completely.
ADVERTISEMENT
Article continues below this ad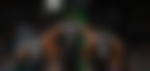 Even in the next season, the Lakers do not have any of their own draft picks. Further, they might not receive a few draft picks, depending on their draft position. So, while the Lakers' future remains hanging, they are clearly focused on short-term success of the franchise.