Rebellion in Lakers Camp as Key Member Likes Post Saying LeBron James' Team "Disrespecting the Game"
Published 03/01/2022, 5:30 PM EST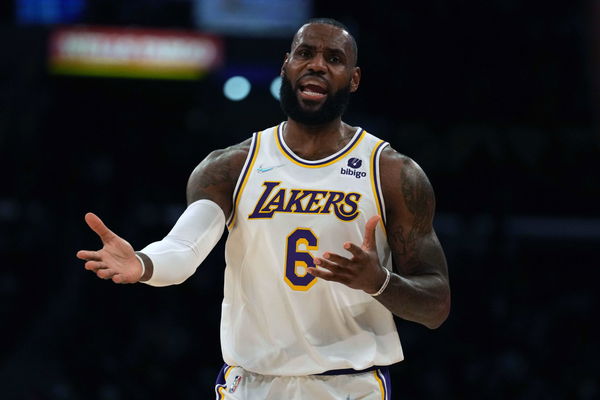 Los Angeles Lakers are heading towards another play-in tournament appearance as they sit 9th in the Western Conference. The Lakers soap opera this season has been the headline maker in the NBA this season. Another big news has appeared from the Lakers camp as their assistant coach liked a controversial post surrounding LeBron James.
The Lakers are 27-33 this season so far and have lost 7 in their past 10 games. Things don't look good for the Lakers as they fight for the play-in spots. King James has been in phenomenal form this season, but winning his fifth championship looks tough.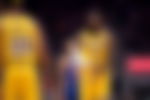 In an eventful turn of events, Lakers assistant coach Phil Handy, has liked a post on social media criticizing LeBron James and the Lakers. This could be huge, as there's already a huge rift in the Lakers camp with James and Rob Pelinka differences.
ADVERTISEMENT
Article continues below this ad
WATCH THIS STORY: The Fear Of Michael Jordan: Gary Payton, Paul Pierce, Ray Allen And Other NBA Stars Recall Getting Thrashed By The Bulls Legend
Phil Handy likes post mentioning LeBron James' Lakers disrespecting the game
Kendrick Perkins recently tweeted that the Lakers are 'disrespecting the game of basketball'. Lakers assistant coach Phil Handy liked that post, sparking rift in the Lakers camp.
ADVERTISEMENT
Article continues below this ad
This is not the first time Phil Handy has been involved in something like this. Earlier this year, Phil had engaged in a heated discussion with LeBron James when Lakers played Minnesota Timberwolves in early January. It was a tense game throughout and as the team was heading into the dressing room, James and Phil has a heated exchange between them.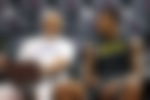 ADVERTISEMENT
Article continues below this ad
Not just Phil, almost every Lakers player, and staff are frustrated with the team's performances this season. Earlier this season, there were rumors of the coaching staff facing the sack. However, that didn't happen, and Vogel and co. continue to be on the sidelines. But if the Lakers continue to struggle, the purple and gold management may consider a change in the coaching department.