REPORTS: LeBron James Camp's Rift Widens With Lakers GM Amidst Big Update on Russell Westbrook-John Wall Swap
Published 02/21/2022, 4:30 PM EST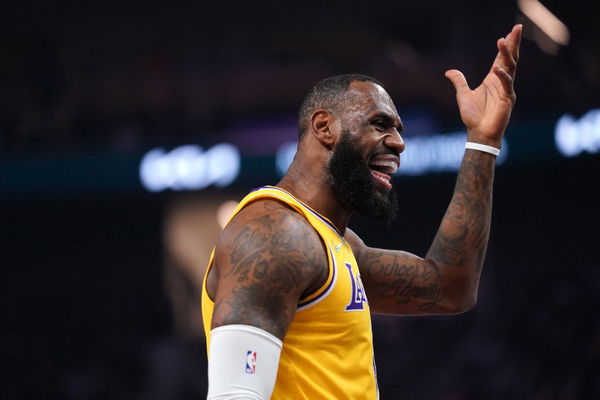 The Los Angeles Lakers soap opera continues even days after the trade deadline. LeBron James was reportedly not happy with the Lakers' decision during the recent trade window. It all started with James saying that the door to another Cavaliers comeback isn't closed and he wants to play alongside his son in his final season.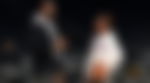 It is well known that James wants to play alongside his son before retirement and he reiterated the same last week. However, if any other team manages to acquire Bronny James during the draft, it would mean LeBron's departure from the Lakers.
ADVERTISEMENT
Article continues below this ad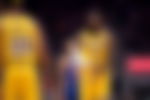 Apart from this. James is reportedly unhappy over the team's decision to not trade before the deadline. The Lakers have been going through a slump and will have a tough time winning the championship. Both LeBron and Lakers GM, Rob Pelinka, knew that they needed to make some moves in order to fight for a championship. However, it didn't happen and now LeBron's camp is unhappy over Pelinka's decision to not trade Westbrook for John Wall.
LeBron James and Klutch Sports unhappy with Pelinka for refusing Westbrook-John Wall trade
King James and Klutch Sports are reportedly unhappy with Rob Pelinka. Pelinka decided to not make any moves before the trade deadline on 10th February. However, some big moves were needed for the Lakers to revive their season and mount a championship challenge. According to Bleacher Report's Eric Pincus, Klutch sports are unhappy with Pelinka over this.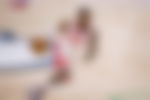 As reported by Eric Pincus of Bleacher Report, "According to multiple NBA sources, Klutch is not happy with Pelinka. The sentiment has long percolated, but it reached a boil when Pelinka refused to trade Westbrook and a future first-round pick (likely 2027) for Houston Rockets guard and Klutch client John Wall."
ADVERTISEMENT
Article continues below this ad
While this move may have helped Klutch Sports and their client John Wall, it didn't make much sense for the Lakers. The Lakers needed quality additions to boost their championship hopes. But John Wall hasn't been at his best this season and it would have been another risky move.
ADVERTISEMENT
Article continues below this ad
On the other hand, Russell Westbrook has failed to make a mark since joining the Lakers ahead of the season. Hence, it'll be interesting to see how the Lakers deal with Westbrook during the off-season.
WATCH THIS STORY: 5 Games Which Prove Russell Westbrook Criticism Is Not Fair