Rob Pelinka Has A Special Tribute for Kobe & Gigi Bryant Ahead of Lakers' Pre-Season Game Against Nets
Published 10/03/2021, 5:38 PM EDT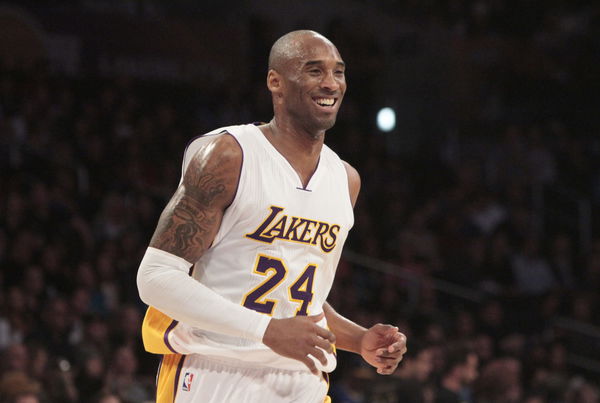 ---
---
After a long wait, the NBA preseason will begin with a Los Angeles Lakers and Brooklyn Nets lineup. As the regular season is still weeks away, the preseason works as a proper warmup beforehand. That being said, the Lakers are not starting their NBA season without a proper Kobe Bryant tribute.
ADVERTISEMENT
Article continues below this ad
Following his tragic and untimely death on January 26, 2020, the Lakers have honoured their legend in every way possible. Bryant, who retired in 2016 played his entire career with the Lakers. He won five NBA titles for the franchise, dominating the league during his peak.
Let's take a look at how the Lakers honoured Bryant for the preseason opener.
ADVERTISEMENT
Article continues below this ad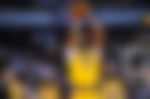 Rob Pelinka wears apparel honouring Kobe Bryant and Gianna
Shortly after the preseason game between the Lakers and Nets began, the team shared a photo of general manager Rob Pelinka. "Rob Representing," they wrote as Pelinka smiled for the camera with a Mamba and Mambacity hoodie on. It is a completely black hoodie, with the snake making an M and a circle in the middle.
On the wrists, one can see three hearts lined up with the numbers two, eight and twenty-four written inside.
While No. 8 and No. 24 were Bryant's jerseys, his 13-year-old daughter Gianna wore the No. 2 jersey. Unfortunately, Gianna was also on the helicopter that crashed and claimed seven more lives.
Since their death, the world has continued to mourn. The fans loved the hoodie Pelinka wore, letting the team know that they miss Gianna and Bryant. Others shared purple and yellow hearts, some writing that they need to buy that hoodie right away.
Rip Kobe Bryant he was the legend

— BennyReacts 2 (like my pinned tweets) (@Bennyreacts2) October 3, 2021
As he should. Love to see it. 🤝

— Ant DeShields Jr. (@ToneDesh10) October 3, 2021
The team also added "MambaForever" and "MambacitaForever" hashtags.
ADVERTISEMENT
Article continues below this ad
Is LeBron James playing against the Nets?
While the preseason schedule is a way to warm up and practice before the season, we often see players rest during some games. Despite this being the first game of the season, LeBron James, Russell Westbrook, and Carmelo Anthony will be sitting out. While Trevor Ariza will also sit out, he missed practice earlier due to his sore leg.
Watch This Story
For the Nets, James Harden, Kyrie Irving, and Kevin Durant would all be sitting out.
ADVERTISEMENT
Article continues below this ad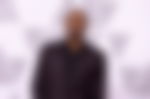 WATCH THIS STORY: Kobe Bryant & Lakers 2001 Playoff Run, Michael Jordan & Chicago Bulls 1991 Playoff Run & Other Postseasons That Were Greatest of All Time