If you were a fan of the NBA in the early 2000s, you would have witnessed the dominance that Kobe Bryant and Shaquille O'Neal brought onto the court. A three-peat winning duo, their relationship took a turn for the worse, after which O'Neal decided to leave Los Angeles. However, the pair mended their problems and the bromance between them was heartwarming to watch. 
When Kobe died, Shaq would have been one among the many went into mourning. The four-time champion has spoken about his initial shock upon hearing the news, something that still hurts to think about. 
From coming past a plethora of troubles to being best-friends off the court, Kobe and Shaq have endured a lot. From taking blames to receiving immense credit, they've seen it all. Both players can be recognized for pushing each other to become better.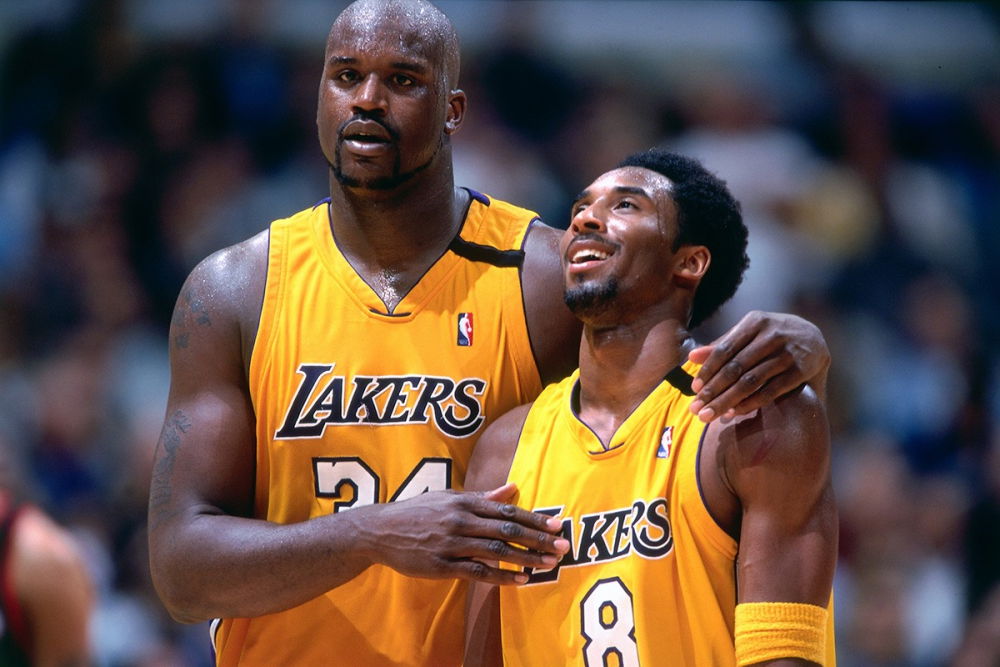 Shaq, who is now 48, joined Entertainment Tonight via a video call where he showcased his love for Kobe. The Big Diesel then showed us around a special area in his house, which he has dedicated to the special memories that he shared with his late friend, Kobe Bryant. 
Shaquille O'Neal shows his Kobe Bryant "shrine" on camera
Shaq delivered an emotional speech at Kobe's memorial, which made everyone shed tears for the fallen icon. In his call with ET recently, Shaq informed that he has a special place for the memories that he and Kobe shared during their careers. 
"I actually got a shrine in my house that I put up," Shaq told the host. The Hall of Famer was kind enough to show what he has done to honor his late friend. 
"See the shrine I put up in my living room? So I definitely think about them every day and the world is doing a great job of keeping them alive," he said, as he brushed through the iconic pictures that he had put up in his wall to remember Kobe. 
The former Lakers superstar also spoke about Vanessa Bryant, informing that she would always be receiving unconditional support from his family. "Hopefully she knows that my family will open up our arms to her. Hopefully, her daughters will call me 'Uncle Shaq' like my kids called Kobe 'Uncle Kobe.' Even though he's not with us, he will always be with us," Shaq emotionally concluded. 
SOURCE: Entertainment Tonight – YouTube