Shaquille O'Neal After Spending $9 Million in One Day: "Boy Was I Upset With Myself! I Really Was."
Published 01/03/2022, 10:00 AM EST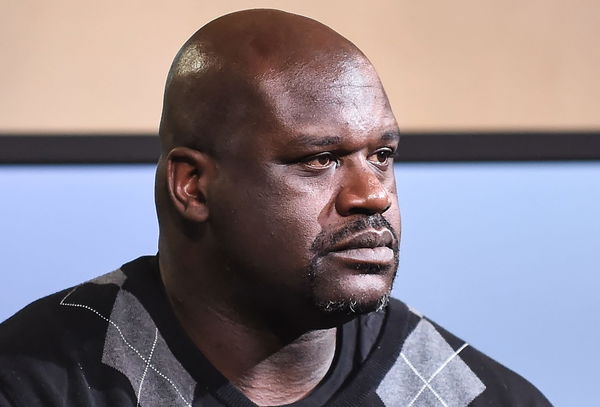 Shaquille O'Neal had shown sparks of his true potential in Orlando Magic where he became Rookie of the Year in 1993 and NBA's Scoring Champion in 1995. However, the best run of his career came when he formed his iconic duo with Kobe Bryant at the Lakers.
He currently lives in Orlando and that place has always had a special prominence in his heart. So one can imagine that it wasn't easy to convince him to leave the city that drafted him. It took an offer of $120 million from Jerry West for Shaq to come to the Lakers.
ADVERTISEMENT
Article continues below this ad
However, somehow the very moment Shaq landed in LA and started spending the money he thought he earned, he ended up regretting it. O'Neal recently revealed the bizarre story of how he ended up spending an entire year's salary in just one day.
When Shaquille O'Neal spent $9 million in one day
Recently in his podcast with GaryVee, Shaquille O'Neal revealed how he ended up spending $9 million in one day. O'Neal got a $120 million contract which extended for 7 years. He said, "So now when I first get to LA, listen 120 through 7 (years). What's that, what I made what 20 (million) a year something like that" 
That was a huge jump from what he earned at Orlando. He added, "So I get to LA now, I gotta floss Gary. I'm going over and I'm looking at matches in the hills. How much is this for me? Cash. How much is that Rolls Royce? 300,000? We get three of them, another million. Just straight cash."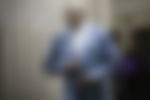 However, his accountant then later dropped the truth on him that night. His accountant told him "You just spent your whole first-year salary.", to which he responded, "No! 20 million, I only spent about 10!"  
ADVERTISEMENT
Article continues below this ad
When Shaq realized the true burden of income tax
Subsequently, his accountant explained to him that since he was no longer in Florida, his income tax had increased to near 50%. Therefore, he only earned $10.9 million that year and not the approximate $20 million which he was expecting. Hence, Shaq said, "So when I saw my cheque with 10.9 million and I had spent 9 million. Boy, was I upset with myself. I really was." 
ADVERTISEMENT
Article continues below this ad
Watch This Story: NBA Players Taller than Lakers Giant Shaquille ONeal
In hindsight, if Shaquille O'Neal now had that $9 million, he probably would give it away to charity. He might have even invested and made it another 20 or 30 million. Well, even celebrities make their share of mistakes and learn their lessons.