Shaquille O'Neal Opens Up on Kobe Bryant's Incredible Work Ethic
Published 09/22/2021, 3:01 PM EDT

Follow Us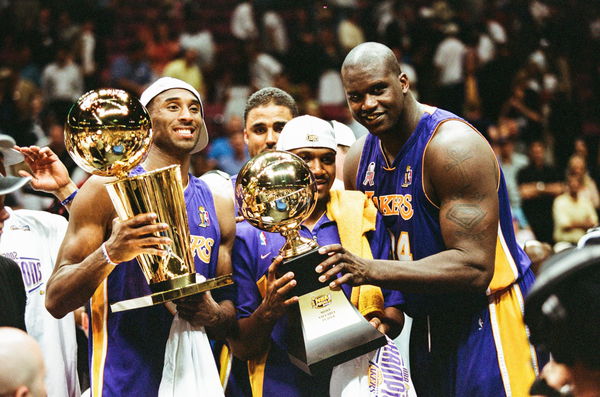 Kobe Bryant and Shaquille O'Neal formed one of the most lethal duos in NBA history. The duo played alongside each other at Los Angeles Lakers for eight seasons from 1996 to 2004. Shaquille O'Neal then went on to ply his trade with Miami Heat, where he won his fourth NBA championship. Kobe, however, stayed and spent his entire career with the Lakers, winning five NBA championships by the time he retired.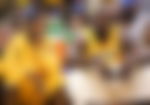 Kobe and Shaq didn't have a great relationship off the court and created several controversies. However, it never affected their performance as well as the Lakers' success on the court. But this is something Shaq has regretted. Shaquille O'Neal recently appeared in an episode of 'Good Morning America' and talked about Kobe.
ADVERTISEMENT
Article continues below this ad
ALSO READ- Kobe Bryant vs Shaquille O'Neal: Net Worth Comparison Between Former Lakers' Teammates
Shaquille O'Neal reminisces about Kobe Bryant and his work ethic
Four-time NBA champion Shaquille O'Neal recently appeared in the 'Good Morning America' show. During the show, Shaq remembered Kobe and his insane work ethic. He also talked about his partnership with Kobe.
"Me and Kobe is at one. And everybody else is at four, five, six, seven, eight, nine, and ten. There's nobody even close to what we did and how we did it. Well, he taught everyone to work hard. Everyone has their way to do it. He came in, worked, no lunch, worked, and worked overtime. I came in late. I ate a big lunch. And I left when I wanted to leave. And, you know, the results were still good," Shaq said.
"He taught people to just continue to work, work, work. Everybody works hard differently. He was the true definition of a workaholic."
ADVERTISEMENT
Article continues below this ad
At the beginning of Shaq's interview, the video clip of the famous Shaq Alley-oop dunk from a Kobe assist was shown. Shaq reacted to the video by saying that it is the 'most dominant one-two punches ever created.' The iconic Alley-oop helped the Lakers complete a comeback in game 7 of the 2007 Western Conference Finals against the Blazers.
Kobe Bryant's work ethic has been pivotal to his success on the court. Many of his former teammates and trainers have talked about his work ethic and hard work. The late Kobe got enshrined in the Naismith Memorial Hall of Fame last year for his contributions to the game.
ADVERTISEMENT
Article continues below this ad