Shaquille O'Neal Reveals What Lakers Need to Learn From Like Him and Kobe Bryant During Their Championship Runs
Published 10/05/2021, 4:30 PM EDT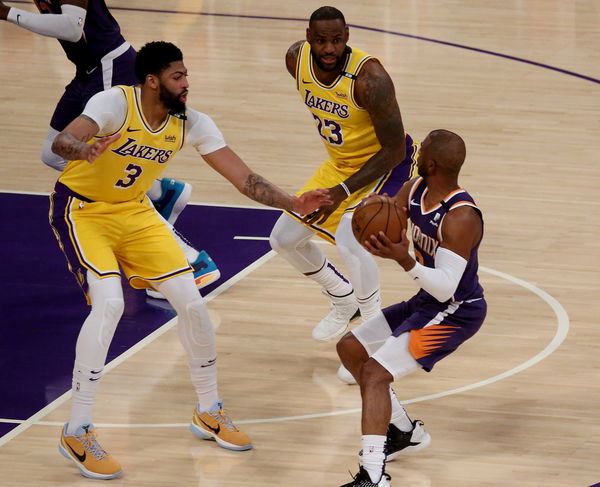 ---
---
Watch This Story
With LeBron James and Anthony Davis leading the team, the Lakers were the clear favorites for the title last season. But a disappointing exit from the playoffs in the very first round meant that change was a must for the Purple and Gold.
Rob Pelinka was certainly quick to address the issue. Pulling off a massive trade for Russell Westbrook and bringing in some incredible veterans and this season have had revamped roster with the additions of the likes of Russell Westbrook and multiple veterans.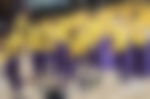 Not only that, the Lakers also made some smart signings as they brought in some young talents like Malik Monk and Kendrick Nunn who can prove to be bargains, Given the team's star power, the Lakers yet again look set to dominate.
Shaquille O'Neal says sacrifice necessary for the Lakers to succeed
The Lakers' might be star-studded but a loaded side does come with its caveats. Given how accomplished all the players are, meshing up in a team can be a possible problem for the Purple and Gold. Legend Shaquille O'Neal certainly has some piece of advice for the Lakers' side.
In a recent interview, Shaq explained that the Lake show will succeed if they learn how to sacrifice. "They only need to focus on one word sacrifice. Somebody's gonna have to let go, somebody's gonna have to step up and somebody's gonna have to have to lead."
Shaq gave an example of him and Kobe Bryant in the three peat Lakers as an example for the same. "Like we all knew when we were doing our thing, Kobe got the fourth quarter. Everybody knew that especially if Shaq's not hitting free throws, Kobe got the fourth…"
He added, "Everybody sacrificed, like all the guys who all call others they didn't get shots until we gave them shots. So throw it to me, I get the double; I kick it out, you just saw it. They have to sacrifice for each other and of course if they're healthy they definitely got a shot."
The Lakers certainly have too much experience and talent on their roster. But it will upon the leaders like LeBron James to keep his teammates happy. Will this team thrive this season?