Shaquille O'Neal Takes a Subtle Dig at Lakers & Nets' Super Teams in Rant Against Current-Day NBA
Published 09/18/2021, 4:30 PM EDT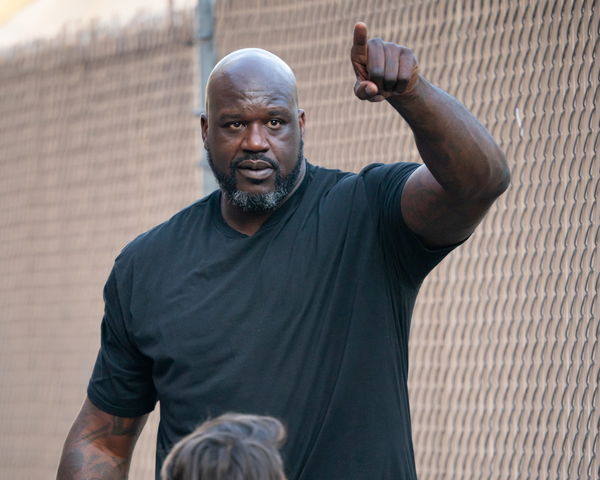 ---
---
Watch This Story
Shaquille O'Neal was arguably one of the most dominant players the game of basketball has ever seen. Playing half of his career with a more defense oriented league, Shaq faced off against some of the toughest defenses the league has ever seen.
But over the last two decades, the league has seen some changes in terms of play and in terms of the competition as well. With the introduction of super teams and a more offense based game, the league has changed massively.
Shaquille O'Neal takes a subtle dig at Lakers and Nets
The late 90s basketball was certainly one of the most entertaining decades in the NBA. With multiple teams competing for the championship, it was rather unclear to pinpoint the potential champion would be. But this has changed drastically over the years. With the formation of super-teams the competition has decreased significantly.
Perhaps the best example for the same are the Lakers and the Nets. With the likes of LeBron James, Anthony Davis and Russell Westbrook for the Lakers and Kevin Durant, Kyrie Irving and James Harden on the other, these two teams are the clear favorites to win the title this season.
O'Neal is certainly not the biggest fan of this approach. In an appearance at the Big Shot Bob podcast, Shaq went on a crazy rant on modern NBA. "The words I hate is it's this new era. We watched the era before us… and we all competed. Guys are getting real lazy and real cute and then they want guys like me and big shot bob (Robert Horry) to show them some respect."
He added "Trust me, if I knew it was okay to team up, after Houston busting my a** in 94, I would have went and played next to Hakeem….. I would have went to go play with Tim Duncan. But I was like nope. I'm checking my leaks licking my wounds and I want to beat these dudes and we did."
The formation of super-teams has somewhat become a norm if a team wants to challenge for a title. But last season saw what injuries can do to a team. Given how a player like Giannis Antetokounmpo excelled without a super-team, many ex-players appreciated the 'Greek Freak.'
A longer off-season though will mean that the Lakers' and the Nets will be at full strength. Do you think anyone can stop these super-teams from making an appearance in the Finals?