Sixers' Danny Green Throws Shade at Ben Simmons Amidst Team Turmoil
Published 10/14/2021, 12:29 PM EDT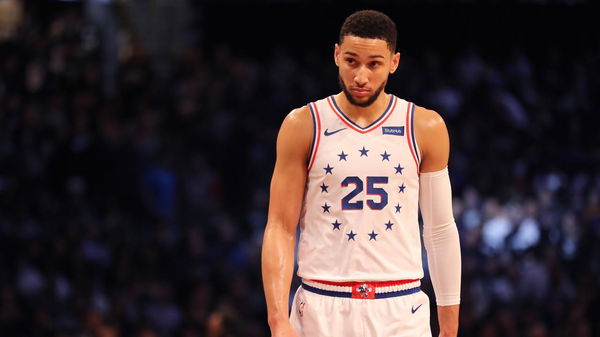 ---
---
After a summer full of trade rumors, Ben Simmons has finally returned to Philadelphia and has followed all the safety protocols by the NBA. The Sixers have played three preseason games so far, all without their star man Ben Simmons. Simmons and the Sixers were in a standoff during the summer as the former expressed his desire to leave the franchise.
ADVERTISEMENT
Article continues below this ad
However, Ben has now arrived in Philly for the first time since last season. But despite reporting to the team on Tuesday, he hasn't been included in the team sessions yet. This is because the NBA hasn't cleared him yet to participate in team activities. His teammates haven't met him yet as they would like to have a word or two with him.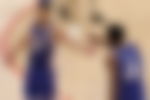 However, the earliest Simmons can join the team is on Friday. Simmons's teammate at Sixers, Danny Green, has recently spoken up on Ben's return to Philadelphia.
ADVERTISEMENT
Article continues below this ad
WATCH THIS STORY: Ben Simmons, Kyle Kuzma & other NBA Players Who Have a Lot to Prove Next Season
Danny Green talks about the return of Ben Simmons
Danny Green recently appeared before the media and talked about Simmons' return to Philly. He also reflected upon if Simmons owes an apology or not.
"I mean, if he does, he does — if he doesn't, he doesn't," Danny Green explained.
"That doesn't matter to us at this point. We just want everybody to come here, show up, and do their part. Do their jobs. I'm not asking him to do anything different than he normally does. Show up to work and do what you normally do because what he normally does, we're very effective. And we're very good at it. We were the number one team in the East. I'm not asking him to shoot jump shots. Just come in, be a pro, do your job, and that's what we expect. If you apologize, it's cool. But you guys work with people every day, and you don't expect an apology for people not showing up because of family issues, sickness, or whatever it may be. They come in, and they do their job."
ADVERTISEMENT
Article continues below this ad
Watch This Story
In August, Simmons decided that he no longer wanted to stay with the Sixers. Since then, he has been linked with a move to several franchises. However, the Sixers haven't been able to find an equally suitable replacement for him in a trade. But since the Sixers' media day, the team's staff and players' stance has been to bring Simmons back.
ADVERTISEMENT
Article continues below this ad
Now that he's back, the franchise has shown that they expect him to play this season for Sixers. They want Simmons in their starting lineup once the regular season starts. It'll be interesting to see how things develop in the coming days.