Spurs Fans Threatened Robert Horry for Picking Hakeem Olajuwon Over Tim Duncan
Published 08/28/2021, 1:48 AM EDT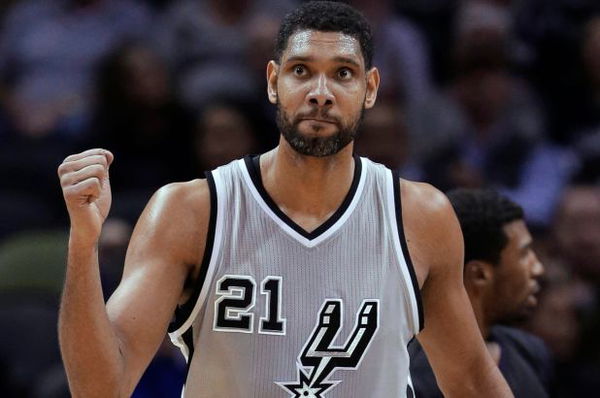 ---
---
All over the world, sports franchises are known to gain followers with time. A team's popularity increases, and so does the fanbase. Also, at times, fans take their teams and players lightly – often reacting in an unflattering manner. Of course, this holds true for the NBA teams, who have garnered an extremely loyal fan base over the years.
ADVERTISEMENT
Article continues below this ad
This includes the San Antonio Spurs and Tim Duncan. The NBA icon spent his entire career with the San Antonio Spurs, winning them five NBA titles. Spurs fans not only love their team but also the legacy Duncan left behind.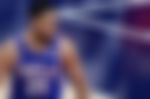 ADVERTISEMENT
Article continues below this ad
That being said, a common point of debate for the NBA world is two players, compared based on their many skills. Despite countless solutions and answers, fans often compare players from different eras, the most popular one being the GOAT debate between LeBron James and Michael Jordan.
However, more often than not, these debates and opinions end up in Twitter banters or so on. Sometimes, though, fans seem to reach out, sending out threats in some unfortunate cases.
Why did San Antonio Spurs fans threaten Robert Horry?
As mentioned, Duncan has been an integral part of the Spurs legacy, helping them bag all of their NBA titles to date – 1999, 2003, 2005, 2007, 2014. Naturally, the Spurs fanbase is attached to Duncan and his image, considering him the greatest center of all time.
Robert Horry, however, has different opinions.
In an interview a couple of years ago, Horry spoke about Hakeem Olajuwon and Tim Duncan, choosing the former as the player he prefers. He was on
ESPN's jump
, explaining how he has played with both NBA stars. The 51-year explained that he knows what both the centers bought to the table, but added that no one really understands how great the 'Dream' was.
Eventually, his comments backfired. In a recent interview with Road Trippin', Horry revealed that he ended up receiving death threats for saying Olajuwon was 20 times better than Duncan. He did, however, stand by his words, reiterating the fact that he had played against both players and preferred Houston Rockets legend over Duncan.
Couldn't be anymore wrong lol Duncan is the best Pf of all time and deff better than Hakeem. Duncan beat teams in their prime never waited until the best player in the world retired.

— danny (@Ddonovan34) August 27, 2021
Death threats for speaking facts smh

— Rob / ecstatic Houston sports fan (@Houst0n4L) August 27, 2021
ADVERTISEMENT
Article continues below this ad
Of course, fans continue to argue in the replies, letting Horry know that Duncan was the GOAT for them. Others agreed with Horry, adding that the death threats were out of line.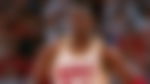 Looking at stats, Olajuwon won two titles (1994-95) as compared to Duncan's five. He averaged 21.8 points in his career, while Duncan scored 19 points per game. Duncan is also a two-time NBA MVP – 2002 and 2003 – while the Dream won the honor in 1994.
ADVERTISEMENT
Article continues below this ad
Horry, at his end, started his career with the Houston Rockets before moving on to the LA Lakers and San Antonio Spurs. Playing with multiple teams, he won seven NBA titles. The initial ones were with Olajuwon and the Rockets, followed by the three-peat with late NBA legend Kobe Bryant and the two titles with the Spurs.