"That's Just a Shame": Gary Payton Slams Kyrie Irving for His Bold Claims About Steve Nash
Published 08/28/2021, 12:48 PM EDT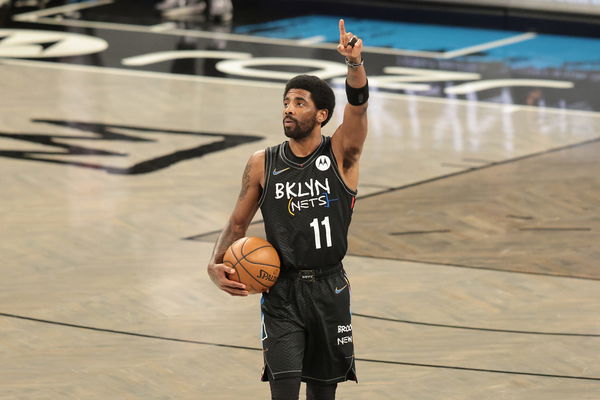 ---
---
Kyrie Irving is truly one of the best ball-handling point guards to ever play in the league. He can shoot, make his own plays, crossover defenders, and do endless other things with the ball. This makes him a talented addition to any roster he has played on. However, he has a reputation for having controversial opinions and making questionable statements. No matter how talented a player, the coach is always superior to him in the pecking order.
ADVERTISEMENT
Article continues below this ad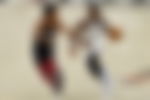 In the beginning of last season, the Brooklyn Nets decided they need a coaching change. Subsequently, they mutually parted ways with their head coach, Kenny Atkinson, and hired Steve Nash as his replacement.
ADVERTISEMENT
Article continues below this ad
After that change, Kyrie Irving did not hesitate in saying that the Brooklyn Nets do not need a coach. He essentially said that he and Kevin Durant are the coaches of the team. While Steve Nash remained silent about this, several former NBA players had some critiques about this statement. Among them is the former NBA star Gary Payton.
Payton is now the head coach of the Lincoln University Basketball Team. Therefore, Payton has been on both sides of this scenario to know very well about what he is saying.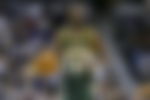 Gary Payton on Kyrie Irving and his questionable comments
Gary Payton appeared on CBS' sports podcast "Nothing Personal with David Samson," where he spoke with David about several themes and topics around the NBA. David asked him about what he felt about Kyrie's statements before the beginning of last season. Gary said that he felt it was a grim statement. Further, he described it by saying "That's just a shame right there."
He said that he felt it was an unnecessary statement. He said, "I think that that was a bad statement by him. You should respect the coaches, you should respect the guys that have been put in those positions.
ADVERTISEMENT
Article continues below this ad
"And if you want to be that guy, if you were a guy that was my superstar, and you come to me, and you perform on the floor and do the things on the floor that you are supposed to, then I'm gonna bring you in on everything I'm gonna do, anyway. Because I wanna keep you happy and keep my team happy."
Gary claimed that he basically raised Steve Nash. Therefore, he vouched that had Kyrie been Nash's superstar, he would've ensured that he was happy on the team. However, Kyrie "blowing him off" from day 1 felt far-fetched to Gary.
ADVERTISEMENT
Article continues below this ad
Albeit this did not impact Kyrie and Nash's long-term relationship, doesn't Kyrie's reputation seem correct? Would this cost him in the long run? We'll have to wait some more to find out.