'The Best Advice I Can Give People': Michael Jordan Gives Genuine Advice To All Golfers At The Ryder Cup
Published 09/27/2021, 12:30 PM EDT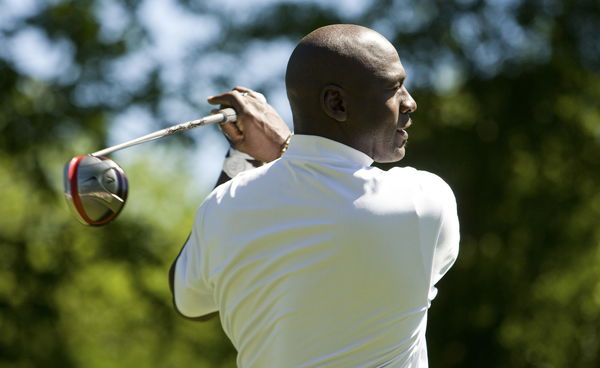 ---
---
Michael Jordan was the best player on the court during arguably the most defensive era in the NBA's history. Legendary defenders like Hakeem Olajuwon, Dikembe Mutombo, Isiah Thomas, Shawn Kemp, and Tim Duncan have all fallen to the offensive masterclass of Michael Jordan. So if there's anybody in the NBA who can give advice on individual skills in games, it's Michael Jordan.
ADVERTISEMENT
Article continues below this ad
Even when the advice is not about basketball, but about any sport. As long as it's the mental aspect of a sport, Jordan knows exactly what to do to guide you to success. Since if anyone knows what to do to win, it's Michael.
Despite his competitive nature and history of flashiness, Jordan had this bizarre advice for all golfers at the Ryder Cup.
ADVERTISEMENT
Article continues below this ad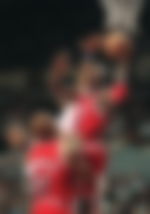 The Bulls' Michael Jordan drives to the basket as teammate Dennis Rodman and the Clippers' Loy Vaught(left) look on during game at Sports Arena earlier this season. (Photo by Gina Ferazzi/Los Angeles Times via Getty Images) 
Michael Jordan gives thoughtful advice to the Golfers at the Ryder Cup
In an interview with NBC Sports during the Ryder Cup, Jordan was asked to impart wisdom to the golfers. He said, "A couple of guys have asked me in terms of playing team sports because they come from a sport of individuality. But, keeping it simple is the most important thing."
ADVERTISEMENT
Article continues below this ad
"You have a tendency to come out sometimes and do more than what you can do. But I always found it's very easy when I'm playing a big game is to keep it simple. You've been doing it your whole life. Now I'm going to try to do something I haven't been doing my whole life? Keeping it simple is the best advice I can give people."
Watch This Story
It's absurd yet extremely meaningful, coming from the greatest of all time to 'Keep it simple'. Even more so when he is famous for his flashiness and doing things that others could not do. But 'Keep it simple' here does not mean what you think it means. Jordan suggests that in the 'big leagues', keeping it simple would mean doing what you know you do best.
ADVERTISEMENT
Article continues below this ad
Golfers shouldn't do something they are not confident in their capabilities about. So making confident decisions is what Jordan implies by asking golfers to keep it simple. Seems a little ironic since Jordan has done unconventional moves throughout his career.
Watch This Story: How The World of Hip Hop has Paid Homage to Kobe Bryant Over the Years