"The Fans Hated Me. I Probably Hated Them": Former NBA Player Recalls Playing Against Lakers During Kobe-Shaq Era
Published 08/01/2020, 1:30 PM EDT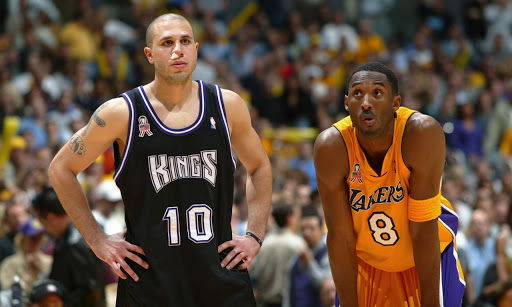 The Los Angeles Lakers in the early 2000s were incredibly dominant. The team was powered by the force of Shaquille O'Neal and Kobe Bryant, a pair that won the historic three-peat for the Lakers. During their authoritative run, the Lakers developed rivalries with several teams in the Western Conference.
The Sacramento Kings gave the Lakers a hard-time for three straight years. Starting from the 2000 playoffs to the 2002 postseason, the Lakers and the Kings met each other. Though the Lakers enjoy a 3-0 record in those meetings, it didn't come easy. 
NBA veteran Mike Bibby got to experience a part of the rivalry when he joined the Kings in 2001. The 42-year-old recently connected with ESPN where he looked back at those moments and cherished it. 
ADVERTISEMENT
Article continues below this ad
"I think Shaq is probably the biggest most dominant player that I've seen," Bibby said, recollecting his memory. "Playing against Kobe probably the top three or four players to ever play the game," Bibby added.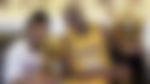 Bibby on the Lakers and Kings rivalry in the 2000s
The athletes, when they step out on the court, they will be willing to lose every drop of sweat to contribute towards the team's victory. However, all the beef stays on the court and there is so much respect between the players for what they do.
Mike Bibby is certainly happy that he got to enjoy being a part of such a great rivalry in his NBA career. "It was just fun to go against those guys so I could tell my kids, 'Hey, I played against those guys.' That's all that really matters," Bibby said. 
ADVERTISEMENT
Article continues below this ad
Moreover, Bibby cannot forget the hostile atmosphere that the Kings players were treated to when they traveled to Los Angeles. "I loved playing in L.A. The fans hated me. I probably hated them. But, it was just all in the fun."
The Lakers and the Kings developed a special rivalry, which followed an interesting pattern. In their first meeting in 2000, both teams faced off in the western conference first round. The following year, the Lakers who were the second seed, met the third-seeded Kings in the conference semi-finals. 
ADVERTISEMENT
Article continues below this ad
The most exciting matchup came in the 2002 playoffs. Sacramento came in as the #1 seed in the West and took on the Lakers in the conference finals. A series that stretched till Game 7 saw the Lakers winning eventually. The Kings even reignited the rivalry recently, but through twitter!
SOURCE: NBA on ESPN