This Is How Michael Jordan Shut Down a Rookie's Trash Talking
Published 08/19/2021, 3:30 PM EDT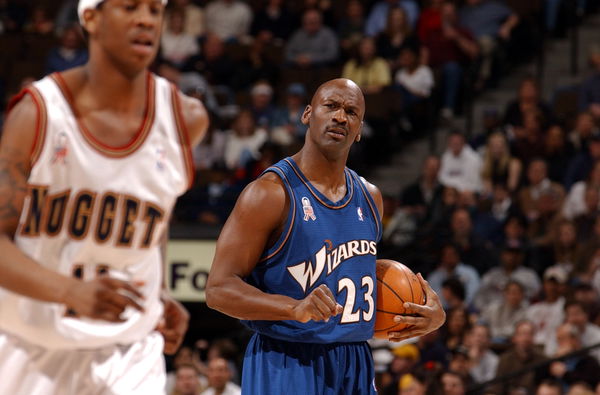 ---
---
Michael Jordan is arguably the greatest player to ever grace the game of basketball. But you don't become the greatest without people trying to pull you down. In basketball, the rawest form of that comes between players as trash talk.
ADVERTISEMENT
Article continues below this ad
Many former players recall their experiences with Michael, who has probably seen the highest variety of trash talk on the court. Considering that he was the best, the opposing teams tried everything they possibly could to stop him.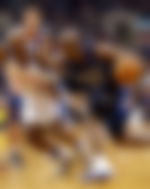 However, by the end of his career, most of the players he was playing with had actually grown up watching him play. And he was very well aware of that, so he didn't hesitate in reminding them every once in a while.
ADVERTISEMENT
Article continues below this ad
Vincent Yarbrough and his experience trash talking Michael Jordan
In 2003, Denver Nuggets had gone to the MCI Center to face Michael's Washington Wizards. When the latter went down ten points in the first quarter, a Denver Nuggets rookie Vincent Yarbrough took that as an opportunity to take a jab at Jordan.
Yarbrough's bio on the media guide said Jordan was his favorite player growing up, and from the looks of it, Michael was aware of that fact. Responding to Vincent's trash talking, his Airness said, "You watched me, I didn't watch you."
But Jordan didn't leave it at that; he turned and strolled past Denver's bench after hitting his 12th point of the fourth quarter, to give Washington an 84-70 lead.
ADVERTISEMENT
Article continues below this ad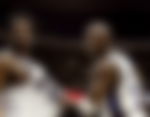 Had the tables turned on Jordan?
Throughout his career, Michael never hesitated to throw some figurative 'trash' at his opponents. Moreover, he is actually famous for his trash-talking even to his own teammates. But one of the most famous instances of him taking a jab at his opponents is when he took a free throw with his eyes closed.
ADVERTISEMENT
Article continues below this ad
Michael always believed that your mentality is very important on the court. If you're the best on the court, you need to let the other side know – with your actions and your words.