Three Players Who Can Replace DeAndre Jordan at Brooklyn Nets
Published 08/30/2021, 11:25 PM EDT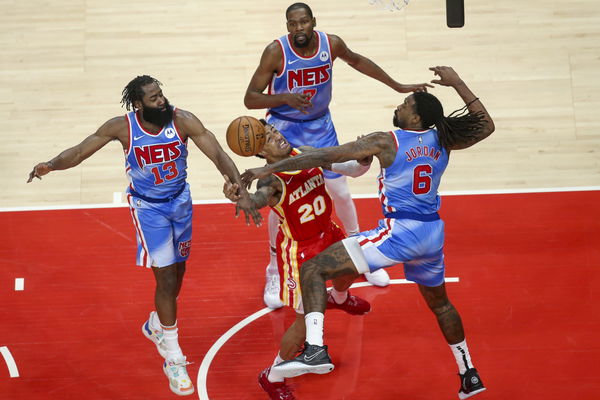 ---
---
DeAndre Jordan has been an important member of the Brooklyn Nets roster for the past two seasons. However, the 33-year-old center is reportedly working with the Nets on a buyout agreement. Los Angeles Lakers, who are building a 'super team' for the coming season, are reportedly monitoring the DeAndre Jordan-Nets situation. With DeAndre's departure close, the Nets will need to find a replacement for him for the coming season.
ADVERTISEMENT
Article continues below this ad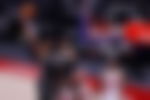 DeAndre Jordan spent most of his professional career with Los Angeles Clippers. He then played a season each with Dallas Mavericks and New York Knicks, before joining the Nets in 2019. While Jordan has never won a championship in his career, he holds an important NBA record.
ADVERTISEMENT
Article continues below this ad
DeAndre has the best career field goal percentage in the NBA (67.39%). However, the 33-year-old star started just 6 games in his first season with the Nets. But, he won back the starting spot last season as he started 43 of the 57 games he played. Now, with DeAndre Jordan's departure looking close, according to Shams Charania, we take a look at three players who could replace him at Brooklyn Nets.
3 players who could replace DeAndre Jordan at Brooklyn Nets
Jeremy Lamb
Indiana Pacers star Jeremy Lamb wasn't a regular starter last season. Lamb started just 8 of the 36 games he played for the Pacers. However, lately, he has been struggling with injuries and that has impacted his performance. But the 29-year-old could be useful if signed by the Nets in the coming season as a replacement to DeAndre Jordan.
DeMarcus Cousins
ADVERTISEMENT
Article continues below this ad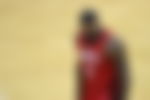 A familiar name on the list, 'Boogie' Cousins plays as the center, same as DeAndre Jordan. The 31-year-old former Sacramento Kings star is not of the best defenders in the league, but he can score in different situations. He is still a force to reckon with and his addition to the Nets' roster would be a big move for both the player and the franchise. Cousins averaged 9.6 PPG with Houston and 7.8 PPG with the Clippers last season.
Frank Kaminsky
ADVERTISEMENT
Article continues below this ad
Phoenix Suns star center Frank Kaminsky is another talented player who could play in the center for the Nets. The 28-year-old has spent most of his career playing from the bench. Last season, he started just 13 of the 47 games for the Suns. Frank Kaminsky would give Steve Nash some extra depth and bench power, which is very important for a long season.