Top 5 NBA Players Who LeBron James Denied a Ring
Published 01/18/2021, 2:34 PM EST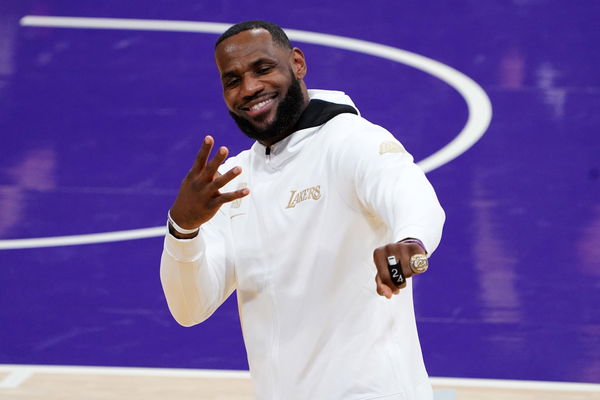 ---
---
LeBron James is unquestionably the greatest player of this century who has made the NBA Finals an extraordinary 10 times. This is some serious playoff prowess, and along the way, he has dismantled a buck load of future Hall-of-Famers.
ADVERTISEMENT
Article continues below this ad
Some like Kevin Durant and Serge Ibaka were able to brush off the disappointment and win the elusive NBA title. But others were not so lucky. So, who are these ringless superstars who were denied by king James?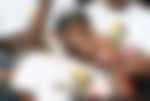 Subdued by LeBron James
ADVERTISEMENT
Article continues below this ad
5) Al Horford
When the Dominican Republic international tries to sleep at night, he must have nightmares of the Cleveland Cavaliers. After all, they have eliminated his Hawks and Celtics team a combined 5 times. That includes a 4-o sweep twice!
The 60-win Atlanta team could have gone on to win the NBA championship as it had fellow all-star members – Jeff Teague, Kyle Korver and, Paul Millsap.
4) Jimmy Butler
The most recent conquest of the modern-day great. Though for once, Jimmy did not deserve to be on the losing side. Had the likes of Goran Dragic and Bam Adebayo not been injured, we wonder what could have been.
3) Russell Westbrook & James Harden
Okay, that may look like we are cheating here; clubbing two players into one. But it is with good reason because both the times Westbrook and Harden lost together to LeBron.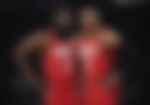 The first time, it was in the 2012 NBA Finals when Harden was more of a bench player with OKC. Regardless, the star-studded trio including Kevin Durant was swept apart by the Miami Heat in 4 games. And during the recent Playoffs, they faced another shameful drubbing while plying their trade for the Rockets.
2) DeMar DeRozan
LeBron James is the king of 'LeBronto', sorry Toronto! At the 2015-16 NBA Eastern Conference Finals, the Raptors put up a good fight against his Cavaliers team.
ADVERTISEMENT
Article continues below this ad
They once leveled the series at 2-2 before relinquishing the next 2 games. In the next 2 seasons, the King simply did a whitewash on him and his team.
1) Paul George
Ah! The very-nearly there guy. He is the only one on this list who gave LeBron a scare; taking the Pacers to 7 games against the Miami Heat. And not just once, but they lost 3 consecutive times in the Playoffs against LeBron's Heat.
ADVERTISEMENT
Article continues below this ad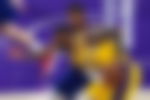 These guys are still active and not over the hill quite yet. Especially Paul George and James Harden, who are bidding to topple the LA Lakers with the Clippers and Nets, respectively. Though, the jury is out if they can and break their duck.