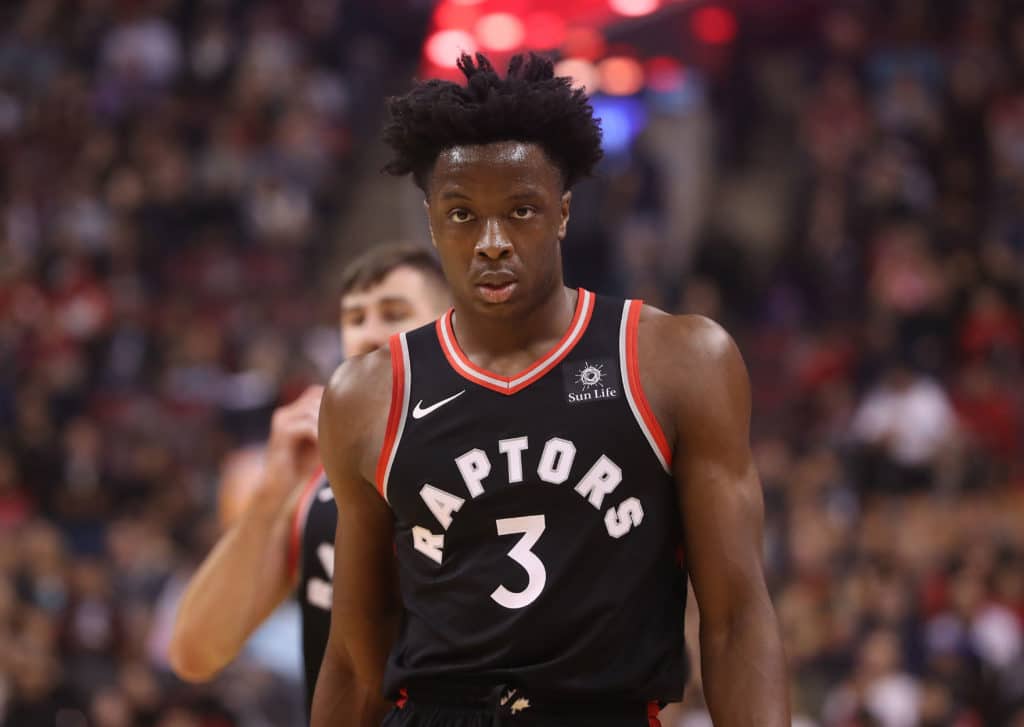 The NBA's reigning champions began their seeding games schedule with a commanding win over the Los Angeles Lakers. LeBron James and Anthony Davis were put to silence by the brilliance of Toronto Raptors veteran Kyle Lowry. Moreover, a young Raptor stepped up to the occasion to earn the praise of his experienced teammates. 
Lowry was simply brilliant on the night and registered a career-high of 14 rebounds. Moreover, the 34-year-old put on a masterful performance and scored 33 points as the Raptors' champion mentality was on full display. 
On a demanding night, the Raptors received much-needed support from youngster OG Anunoby. The 23-year-old British national entered the league in 2017 when the Raptors selected him with the 23rd overall pick in the NBA draft. Anunoby broke into the game and showcased his immense talent to wow the viewers.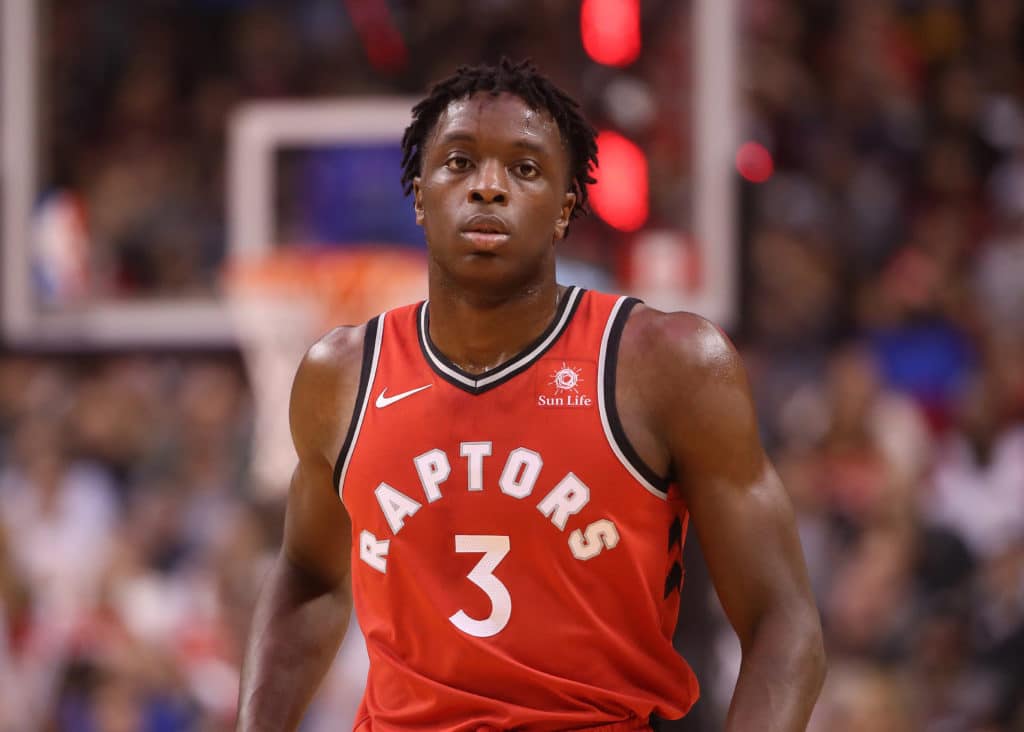 Kyle Lowry said OG was unbelievable for the Toronto Raptors 
Following the massive victory, Kyle Lowry sat down to attend his post-match press conference, where he was asked to reflect on OG Anunoby's performance. Lowry has been in Toronto since 2012 and he has seen several talents play for the Raptors. He believes OG is certainly a star in the making. 
"OG was unbelievable," Lowry said. "After LeBron hit his threes, OG came back and hit two big threes. His growth, his maturity has just continued to get better and I'm proud of him.
"One thing about OG is guys understand him as much as they want to. But, he's going to be really good in this league for a long time," Lowry added.
That is indeed delightful words of praise from Lowry to the young OG Anunobuy. The 6'8" forward registered 23 points, four rebounds, one assist, and two steals in the game, standing second in the team's leading scorers, coming behind Kyle Lowry. Both athletes contributed a huge part to the Raptors' 107-92 win against the Lakers.
But this is not the first instance where he's come out and showcased his skills. A few days before the NBA's hiatus in March, OG put up a career-high performance of 32 points against the Denver Nuggets.
SOURCE: NBA Stats- Kyle Lowry, NBA Stats – OG Anunoby, House of Highlights