Veteran Sportscaster Reveals a Hilarious Story Involving Michael Jordan After The 1991 NBA Finals
Published 09/24/2021, 3:30 PM EDT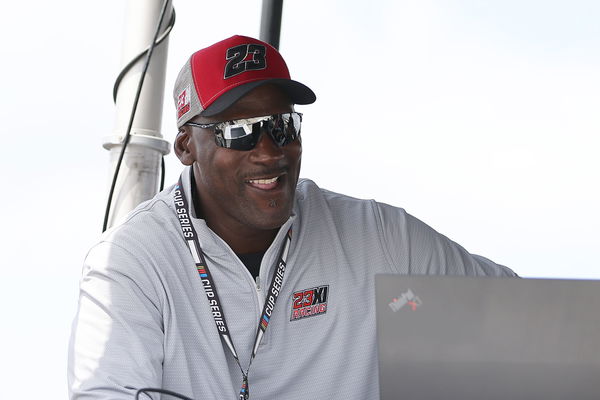 ---
---
The pressure of being in the NBA finals doesn't always just get the players. It also gets to several jobs associated with the league. Like the coaching staff, the front office, the referees, and the broadcasters. The entire NBA community is on the tip of its toes during the NBA Finals.
ADVERTISEMENT
Article continues below this ad
One thing that is for certain is that every NBA Finals brings out memories of a lifetime for the entire community. Disappointments for some, satisfactory relief for some. But for some people, it also becomes an embarrassing memory.
And it's worse when it happens with arguably the greatest player of all time, Michael Jordan. The veteran sportscaster Bob Costas had this hilarious memory of Michael Jordan that he would love to erase from the internet's history.
ADVERTISEMENT
Article continues below this ad
The hilarious interview: Bob Costas with Michael Jordan
In an interview with The Ringer, Bob Costas was recalling his interview with Michael Jordan after the 1991 NBA Finals. He hilariously recalls his embarrassing memory. He said, "So I'm looking for Phil Jackson. I'm looking first and foremost for Michael Jordan. And I'm standing up on a bench to try and see over all these six-foot-eight six-foot-nine guys."
"And not.. everybody was in there. Their children, their wives, their girlfriends, their entourage, everybody was in there. And they were packed shoulder to shoulder, you could barely move. And they're in my ear going 'Find Michael! Find Michael' and it's like where's Waldo. I can't find Michael in the midst of all this."
He further said, "I finally see Michael Jordan, who was sitting on the floor or on some very low bench clutching the championship trophy. And his father, whom I had met several times before, leaning off his right shoulder. And off his left shoulder is a woman and I'm looking at Michael."
WATCH THIS STORY: Ben Simmons, Kyle Kuzma & other NBA Players Who Have a Lot to Prove Next Season
"So she's just the corner of my eye and my eyes are filled with champagne. They've already doused me so I'm trying to blink like crazy and I say and I shouldn't have, 'Michael Jordan surrounded by his mom and his dad' and then Michael goes 'My wife' and I quickly apologize and he couldn't have been nicer."
ADVERTISEMENT
Article continues below this ad
Watch This Story
It's hilarious to imagine that behind this iconic picture is an incident like this. Amidst the celebration, even the best slip up and make mistakes. One can only imagine what it must be like to have a memory like this with a legend like Michael Jordan. 
ADVERTISEMENT
Article continues below this ad