Warriors Guard Heaps Heavy Praise on Draymond Green's Leadership
Published 08/30/2021, 11:04 AM EDT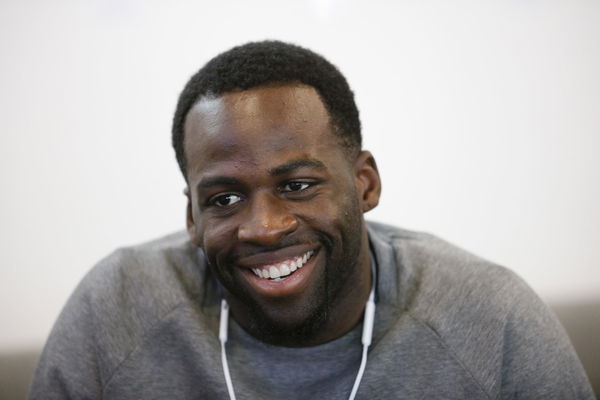 ---
---
Draymond Green is possibly among the best power forwards in the league in the past decade. He was a key part of the Warriors dynasty's run between 2015 to 2018. More than his statistical contributions, it's the mentality that he brings to the court that makes him stand out.
ADVERTISEMENT
Article continues below this ad
A defensive monster, Green does not hesitate in shouting at his teammates if they are not working as per his vision. Moreover, it is a typical occurrence for any player who has ever played with Draymond to get screamed at by him.
But do not mistake this as a negative thing. Some of his teammates have revealed that Draymond's shouting is driven by positive motivation rather than negative criticism. He makes it a point that he uses his veteran knowledge to train rookies and young players who have a lot to learn from him.
ADVERTISEMENT
Article continues below this ad
Draymond Green gives positive reinforcement to his teammate
NBC's Dalton Johnson reported that Mychal Mulder categorically remembers Draymond Green shouting at him this one time in practice. Mulder is one of the best shooters in the Warriors who hit 39.7% of his shots from beyond the arc. However, this one time in practice he was hesitating to shoot in a practice game because of his cold form. However, he specifically remembers Green shouting at him for pump faking an open shot.
"I'm pretty sure he went swing, swing — I was in the corner, I pump-faked and that's a sin right there to Draymond. He basically was barking at me on the way back down the floor. Talking about 'Don't get trigger shy' or whatever he said."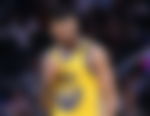 Further, he said, "That kind of speaks into the type of leader he is, ya know what I mean? It wasn't like he was yelling at me to degrade me. It was totally to uplift me and show he has the utmost confidence in me and it was really helpful. The next time down, I'm pretty sure I let it go." 
However, in the NBA, this habit of shouting at teammates has often also cost Draymond sometimes. In a game against the New York Knicks, Draymond shouted at his teammate, James Wiseman, in the middle of a play; they ejected Draymond from the game because of the same.
ADVERTISEMENT
Article continues below this ad
Draymond Green's passion and aggression
Draymond Green is without a doubt one of the most crucial pieces in the Warriors roster; if they are to have any chance at the NBA Championship, that is. His leadership style and aggression on the court are testaments to his passion for the game.
ADVERTISEMENT
Article continues below this ad
It is this dedication and mentality that makes Draymond Green an ideal leader on the court. His defensive skill, combined with the bulldog mentality, is key to the Warriors for winning any silverware. It is this sort of spirit from the players that makes the NBA the best league in the world.